The 100 sight words included in these worksheets have been carefully selected to help kindergarten students develop their reading skills. Each worksheet contains a different set of sight words for the student to practice reading.
To use these worksheets, the student should start by reading each word on the page out loud. If they are having trouble with a word, they can ask for help from a parent or teacher.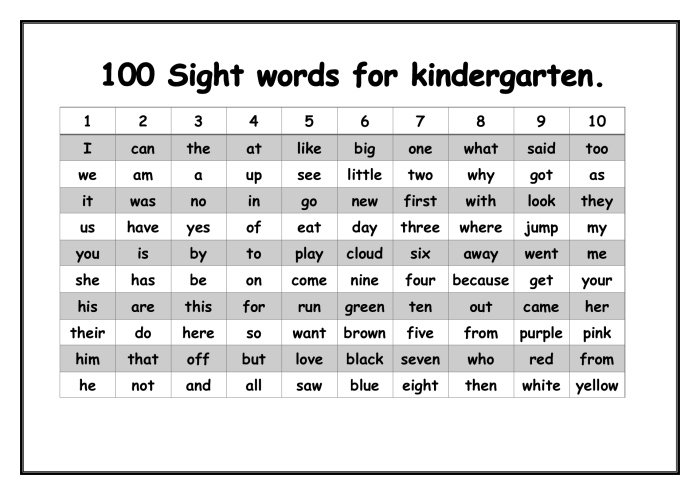 Many kindergartens and first grade students have problem with reading common sight words. Sight words are words that appear often in written text, but do not follow traditional phonetic rules. Therefore, sight words are often very tricky for students to sound out. It is our goal for all Kindergarteners to know 100 sight words. Once students learn these 100 sights words, they will be able to read many more books!