Rational expressions are fractions that have variables in them. When we add or subtract rational expressions with a common denominator, we simply add or subtract the numerators of the fractions while keeping the denominator the same.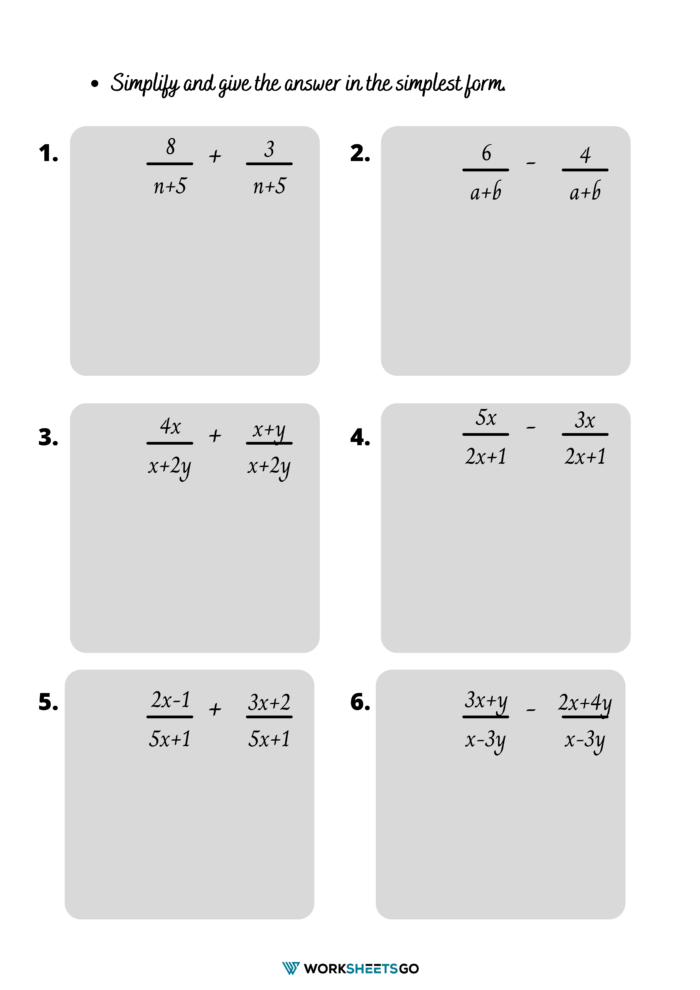 The worksheets are best used as an introduction for grade seven and eighth Mathematics pupils. This worksheet provides an excellent activity for a specific part of the topic Adding and Subtracting Rational Expressions with Common denominator. Students have to find the sum or difference for each set of expressions. Students can achieve primary skill about simplifying rational expressions through this activity.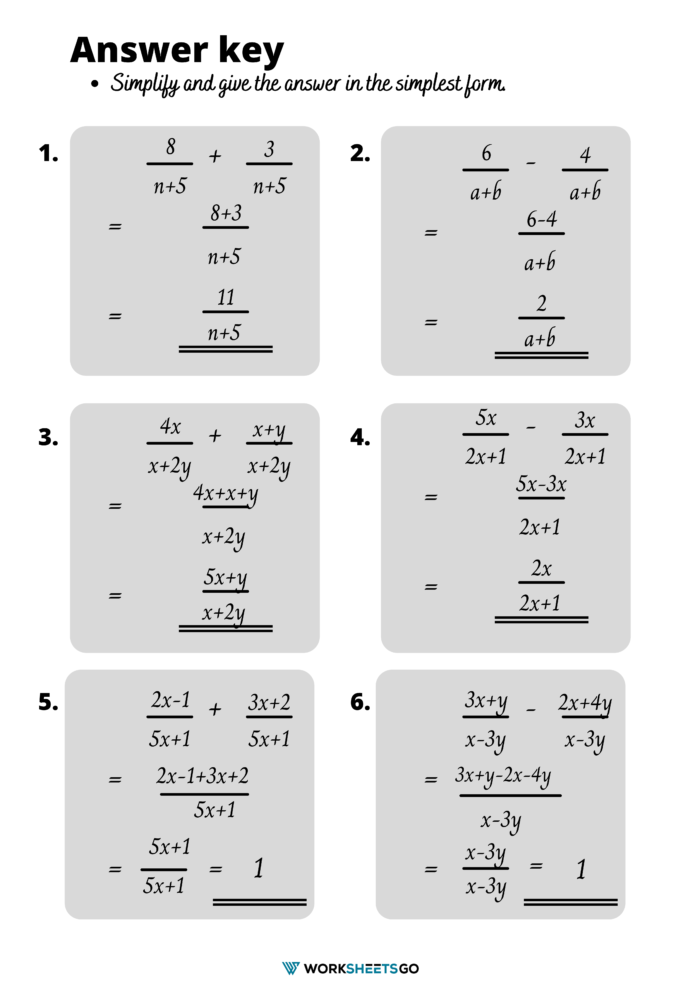 After doing this activity Your child will be able to Add or Subtract Rational Expression with a Common Denominator.