Do you know what "doubles" means? Doubles are numbers that are the same. For example, 2+2 is a double because both numbers are 2. So is 3+3, 4+4, and so on.
On this worksheet, you'll see some pictures of objects like cars, dolls, and other things. Your job is to count how many objects there are, and then complete the double fact. For example, if you see a picture of 2 dolls, you would write 2+2=4.
Let's try one together. Look at this picture of 6 cars. Can you count them for me? Great, there are 6 cars. Now, what is the double of 6? That's right, it's also 6! So we can write the double fact like this: 6+6=12.
Printable Adding Doubles Worksheets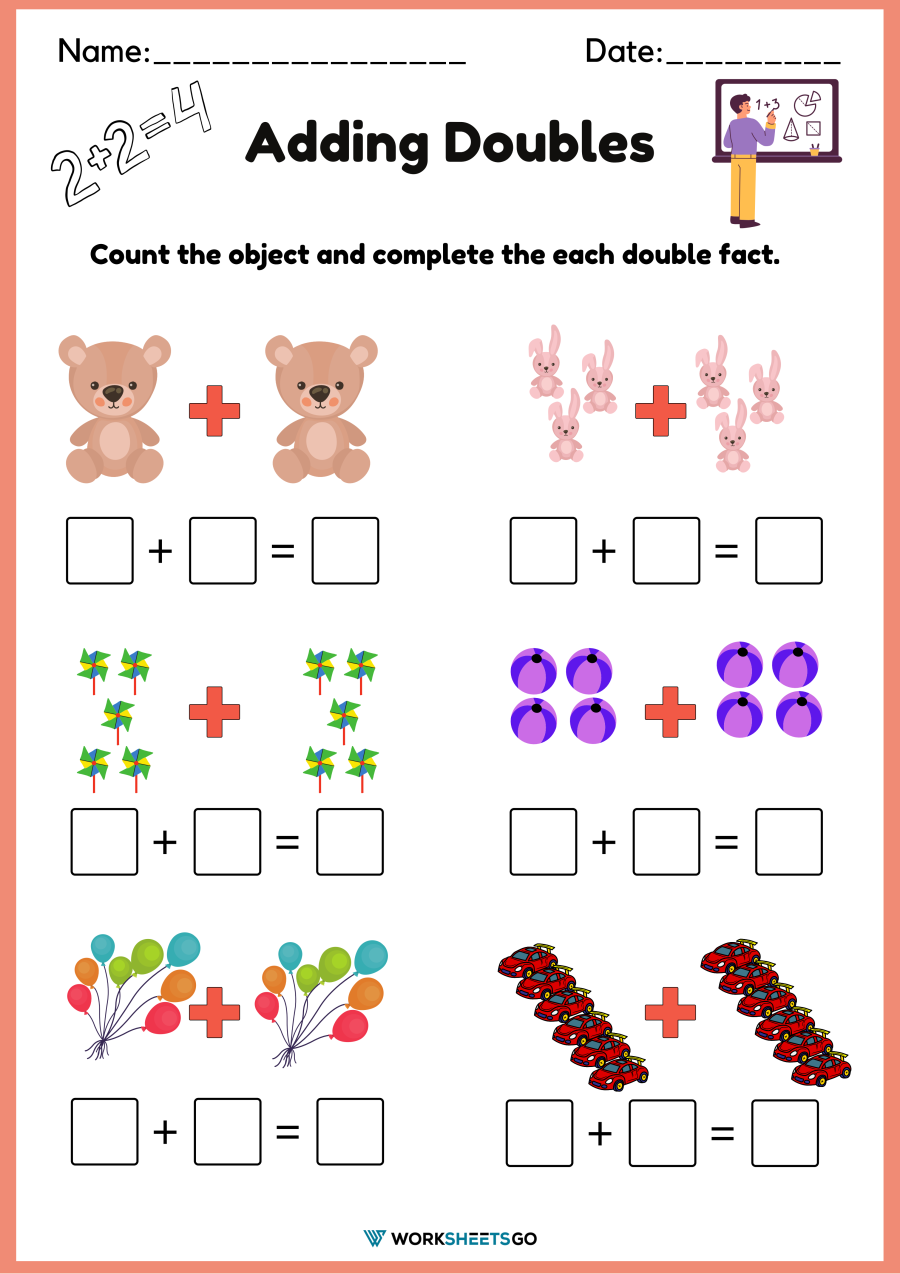 Answer Key