"Butterfly Life Cycle Reading Comprehension Worksheets" are fun sheets you can use to learn more about butterflies and get better at understanding what you read.
Here's what you'll see on these worksheets:
Story: You'll get a short, easy-to-read story about how a butterfly grows up. This story will take you through all four parts of a butterfly's life: the egg, the caterpillar (which is also called a larva), the pupa (that's when the caterpillar turns into a chrysalis), and finally, the grown-up butterfly.
Word Meanings: You also see a list of big words from the story, like "metamorphosis" or "larva," with explanations of what they mean.
Questions About the Story: After you read the story, you'll see some questions. These could be multiple-choice (where you pick the right answer from a list), true/false (where you decide if a statement is right or wrong), or questions that need you to write your own answer. These questions help show what parts of the story you understood.
Thinking Questions: Some worksheets might have extra questions that make you think deeper about butterflies. You could get asked to talk about why each part of a butterfly's life is important, or how a butterfly's life is the same or different from another animal's life.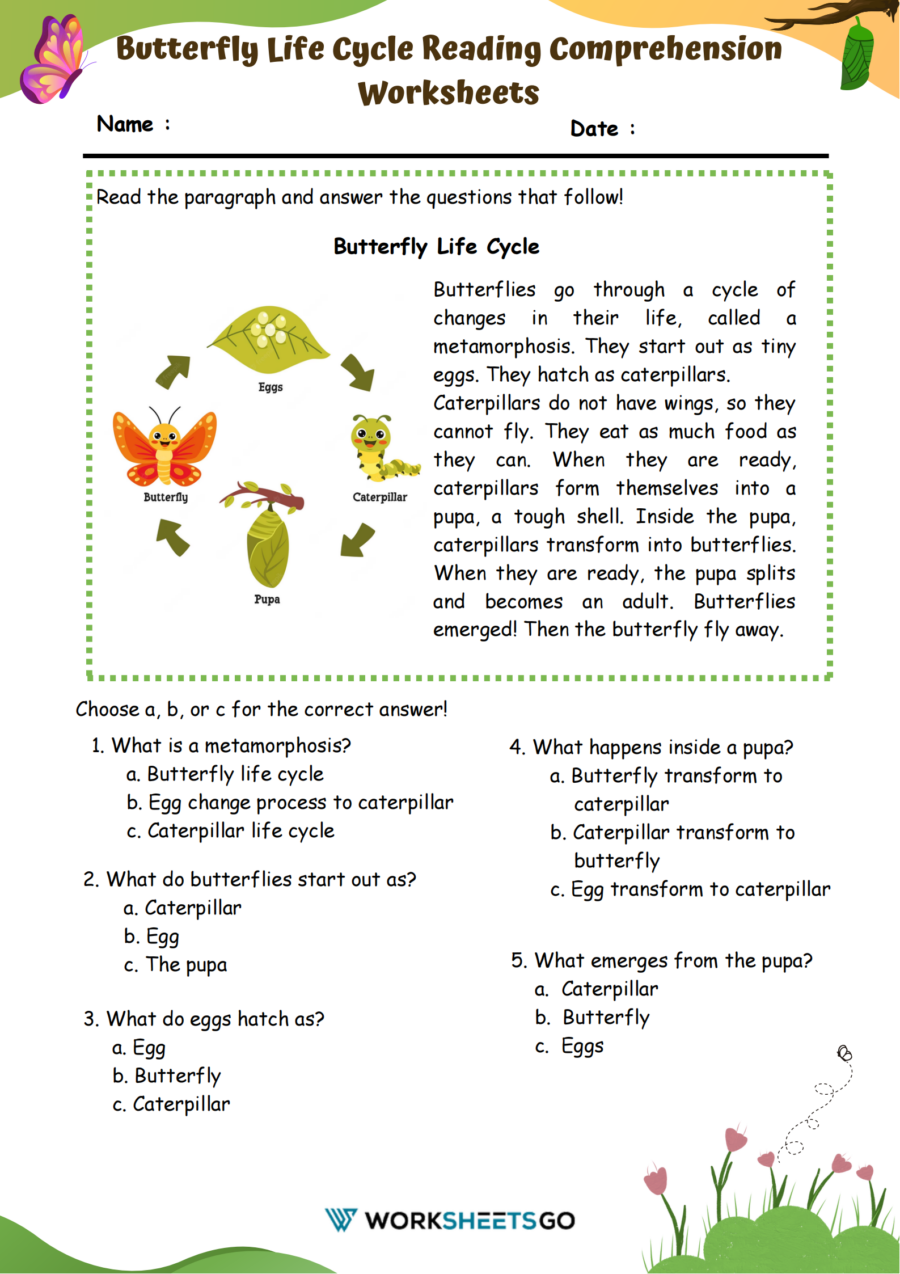 Answer Key