Hey there! I have a fun worksheet for you to practice your reading and spelling skills. It's all about something called "R-Controlled Vowels." Do you know what those are? They're vowels that have an "r" right after them, like in the words "car" or "for." In this worksheet, we'll focus on two specific R-Controlled Vowel combinations: -ar and -or.
Here's what you need to do:
First, take a look at the box on your worksheet. You'll find a list of syllables with either -ar or -or in them.
Then, you'll see some incomplete words with a blank space where the -ar or -or syllable should go.
Your job is to figure out which syllable from the box completes each word. Make sure you pay attention to the sounds and the context to find the right syllable!
When you think you've found the correct syllable, write it in the blank space to complete the word.
Once you've filled in all the blanks, read the completed words out loud to make sure they sound right.
This worksheet will help you practice your spelling and reading skills, and it'll also help you get better at recognizing words with -ar and -or sounds. Have fun, and remember, practice makes perfect!
Printable R-Controlled Vowels Worksheets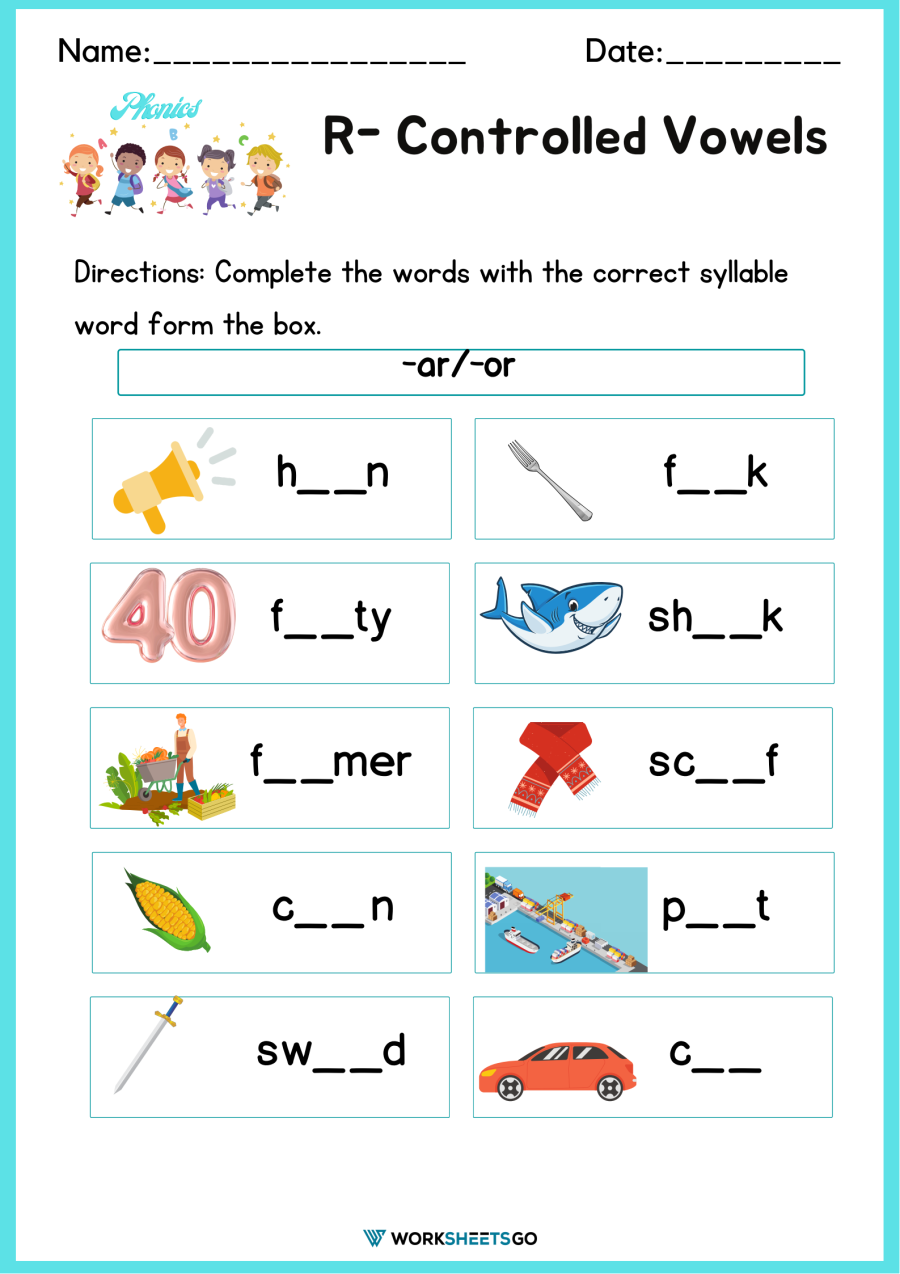 Answer Key