Days Of The Week Tracing Worksheet is a cool tool that helps you improve your handwriting while learning about the days of the week. You'll see that each day, from Sunday to Saturday, is written in a special way – each letter is made up of dashed or dotted lines.
Your task is to grab a pen or pencil and trace over these dotted lines, writing out the day's name. This does a few awesome things for you:
It develops your fine motor skills: These are the skills that let you do stuff like writing, fastening buttons, flipping book pages, and more. By tracing the letters, you're actually exercising these skills.
It improves your hand-eye coordination: When you're tracing the letters, you need to look at what you're doing and make your hand follow the pattern. That's hand-eye coordination, and it's super important for many things in life.
It helps you learn your letters: As you trace the names of the days, you're also getting familiar with how the letters look. That's going to help you with reading and writing.
It teaches you the sequence of the days: By tracing the names of the days in order, from Sunday to Saturday, you'll get used to the sequence and remember it more easily.
So, have fun with it, take your time, and keep practicing. Remember, the goal is to improve at your own pace, so don't rush it!
Printable Days Of The Week Tracing Worksheets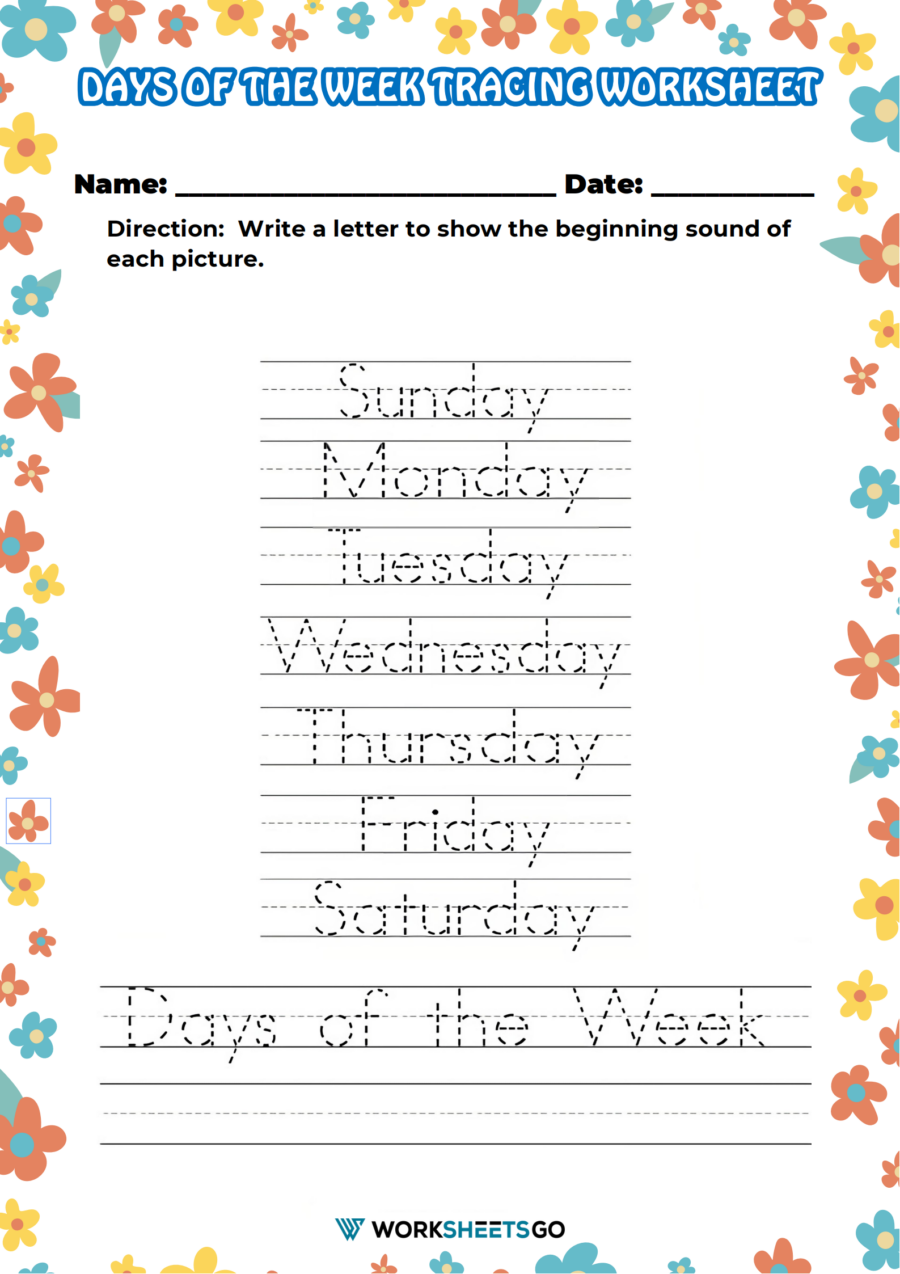 Answer Key