Family Members Word Search Worksheets are fun puzzles where you look for words related to family members, like 'Mom', 'Dad', 'Brother', and 'Sister', hidden among random letters. They're great for helping kids recognize and spell family-related words!
Table of Important Family Words Often Found in the Puzzle:
| Family Member | Example |
| --- | --- |
| Mom | M O M |
| Dad | D A D |
| Brother | B R O T H E R |
| Sister | S I S T E R |
| Grandma | G R A N D M A |
| Grandpa | G R A N D P A |
How to Solve the Puzzle:
Start by looking for the first letter of the word.
Then, check if the letters that follow make up the word either vertically, horizontally, or diagonally.
Once you find a word, circle it or highlight it.
Important Note: Some words may overlap, so make sure to check every direction!
Why Use These Worksheets?
They're fun and challenging.
They help improve vocabulary and spelling.
They can be a nice activity for family bonding.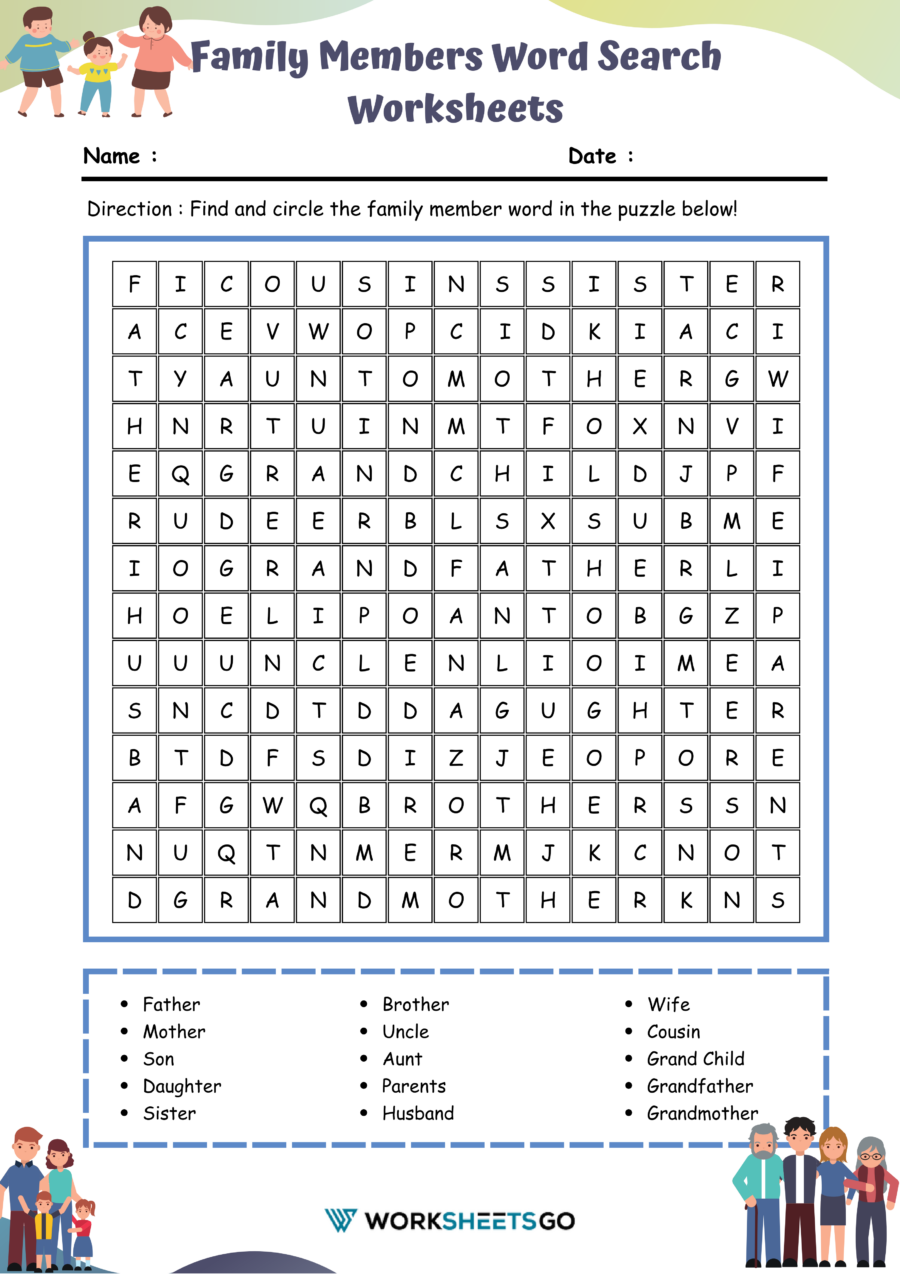 Answer Key