This worksheet is all about reading nonfiction paragraphs and figuring out what the main idea of each one is.
Nonfiction means that the texts are based on real-life information, facts, and events. The main idea is the most important point or message that the author wants to convey to the reader. It's like the "big picture" of what the paragraph is all about.
Here's how you'll work on this worksheet:
Carefully read each nonfiction paragraph. Take your time and make sure you understand what you're reading.
After reading the paragraph, think about what the most important point or message is. What is the author trying to tell you? What is the paragraph mostly about?
Once you've figured out the main idea, write it down in a clear and concise sentence. Make sure your sentence captures the main point of the paragraph.
Repeat these steps for each paragraph on the worksheet.
Printable Identifying The Main Idea Worksheets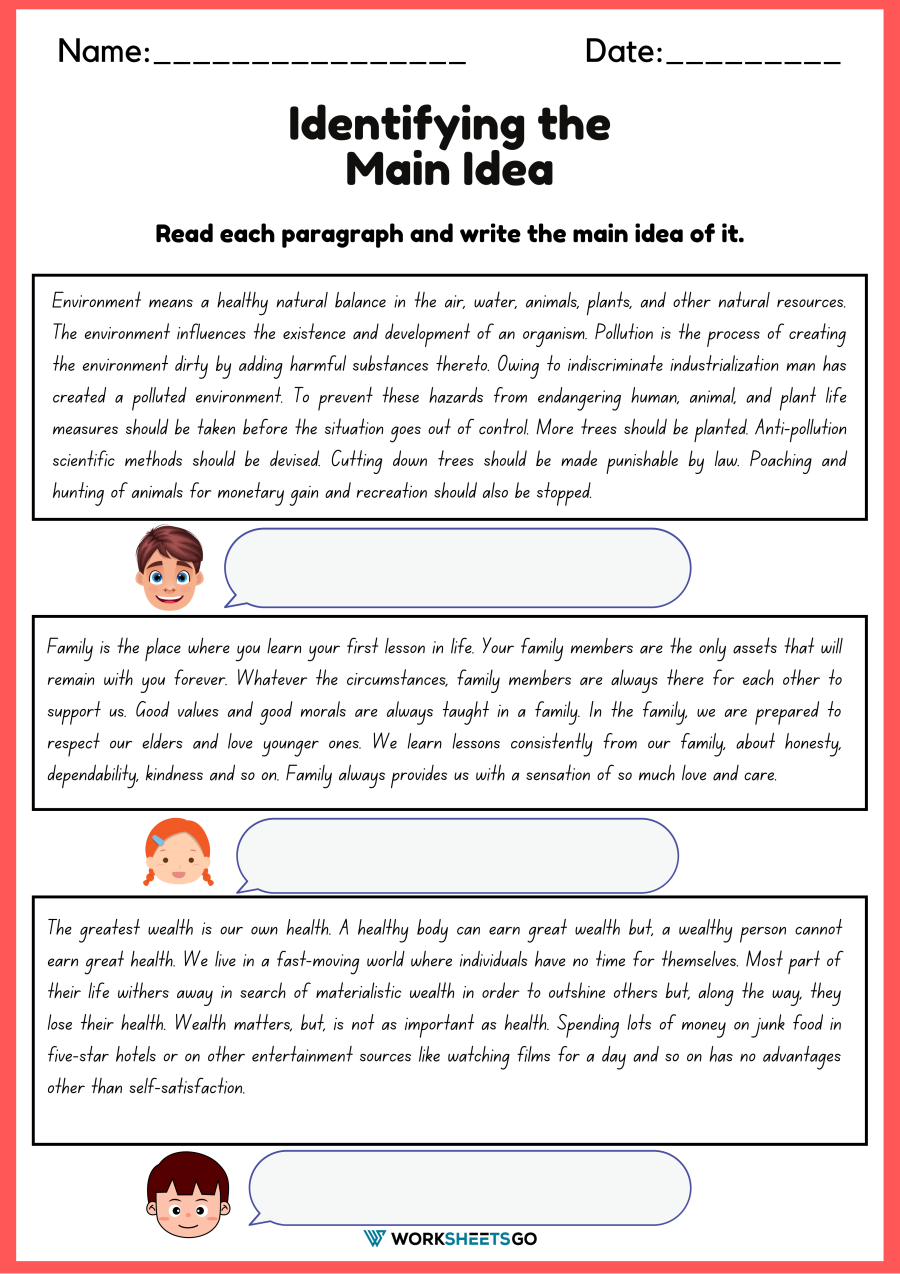 Answer Key