These reading comprehension worksheets based on fables like "The Lion and The Mouse" help students improve their understanding of the text, morals, and themes. These worksheets usually contain questions about the story, key vocabulary words, and even activities to engage the student.
How to Use the Worksheet
Read the Fable: The first step is to read "The Lion and The Mouse".
Answer the Questions: Next, answer all the questions in the worksheet.
Discuss: Use the discussion points to talk about the story and its lessons.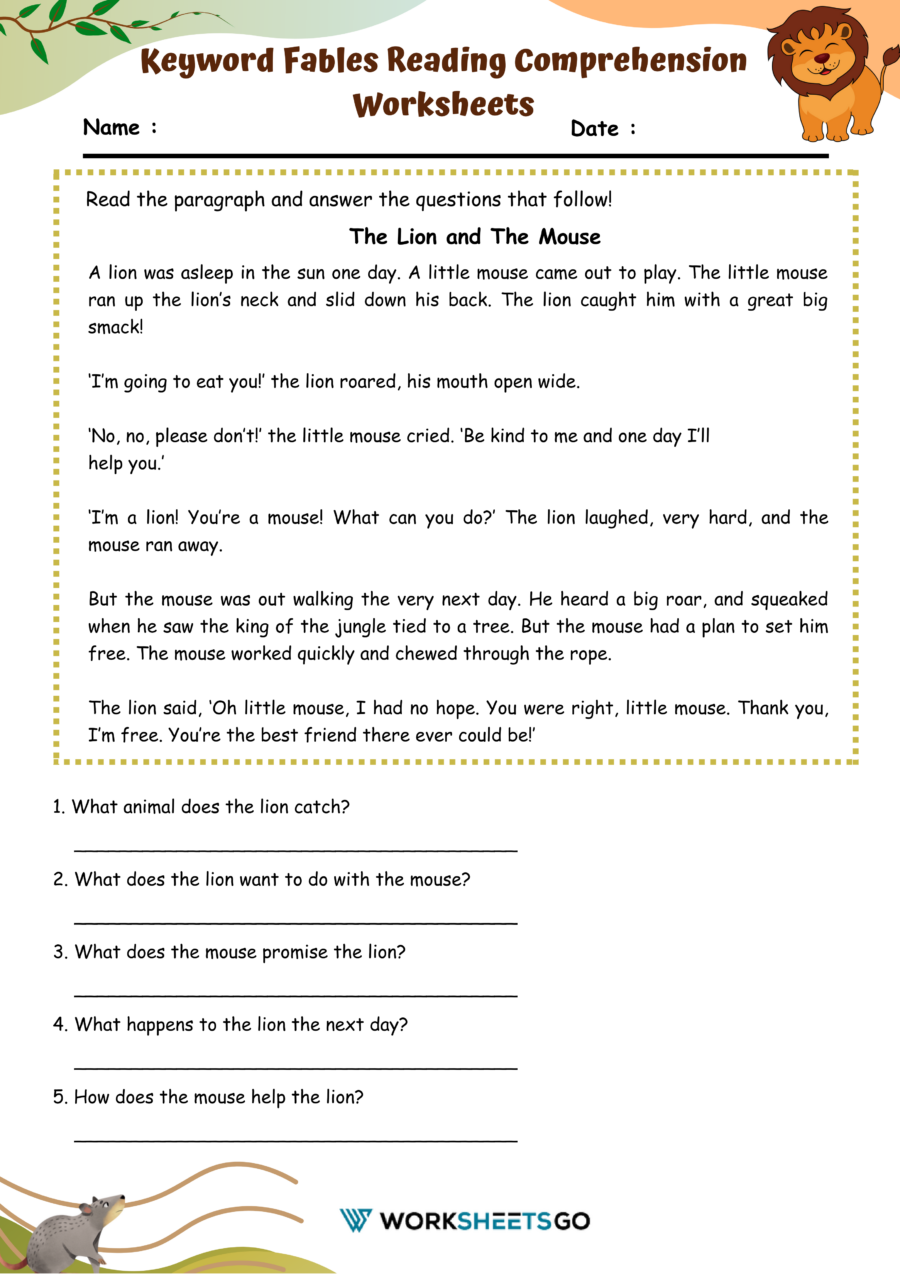 Answer Key