This practice sheet is all about teaching you two things. First, how to correctly name the directions on a compass (North, South, East, West). And second, how to color a map using the right colors for land and water.
What You'll Do:
Naming the Compass Directions: There's going to be a compass picture, the tool you see on maps to tell you which way is which. The compass will have four arrows for the main directions: North (N), South (S), East (E), and West (W). Your job is to write the right direction name next to each arrow. This will help you get better at understanding maps and directions.
Coloring the Map: This map will show areas that are land and areas that are water. You need to color all the land areas green and all the water areas blue. When you see maps, they often use green to show where land is and blue to show where water is. So, by coloring the map, you'll get used to how real maps look.
These activities are not just to make you a map expert, but they'll also help you get better at writing, coloring neatly, and understanding instructions. And remember, it's okay to ask questions if you're unsure about something!
Printable Map Skills Worksheets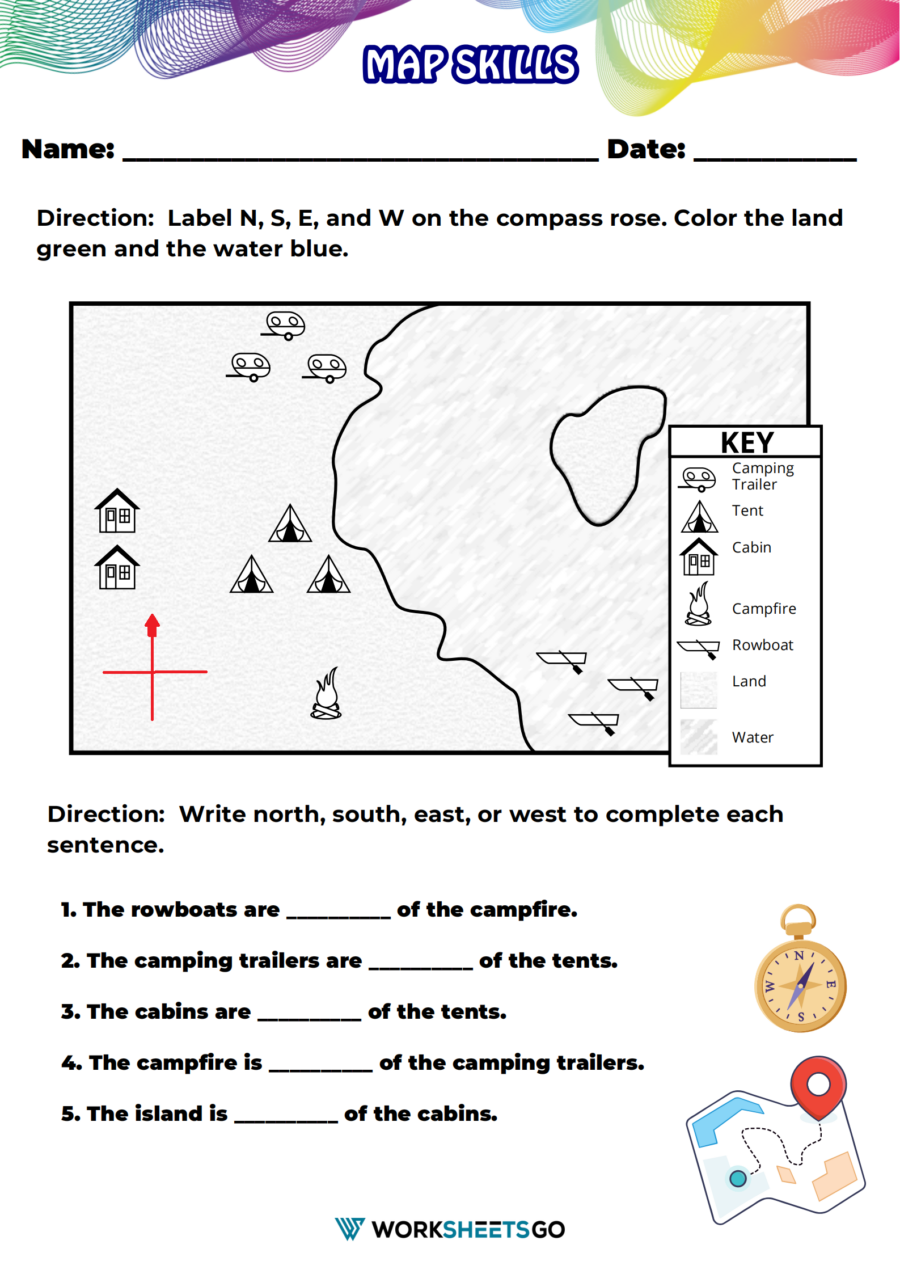 Answer Key