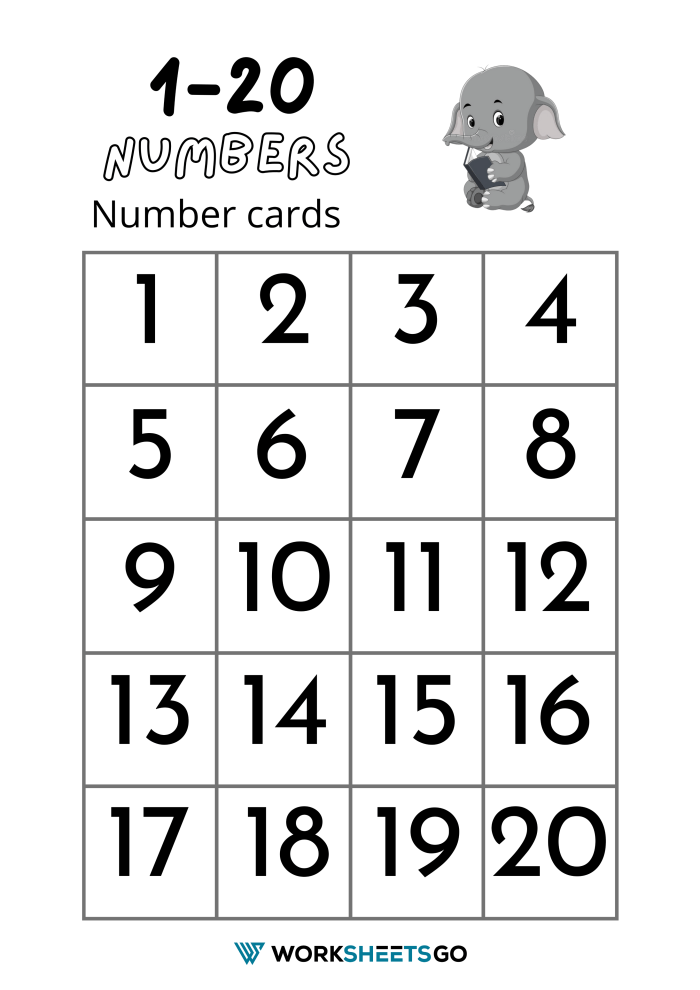 This versatile set of children's number cards includes digits from 0-20. Use them to teach children how to count and read numbers. These everyday math number cards are printable and easy to download, and made by teachers. An everyday math essential for early learning.
Number cards are a common teaching tool to assist children with counting and other math topics. They're useful for simple addition, subtraction and other numeracy topics.
How can you use this set of number cards?
Mix up the numbers and ask children to put them in order.
Use them as flashcards to test number recognition.
Play a memory game. Turn them all upside down and ask children to look for two cards with the same number in it (e.g. 5 and 15). Ask them to read each number out loud.