The worksheet is designed to help students develop their understanding of parts of speech and how they function in sentences. By completing the crossword puzzle, students can practice identifying different parts of speech and using them correctly in context.
This worksheet focuses on parts of speech and requires students to fill in missing words in a crossword puzzle based on 13 clues. The clues cover a range of parts of speech, including nouns, verbs, adjectives, and conjunctions.
The answer key for the crossword puzzle is provided on a separate page. This allows students to check their work and ensure they have correctly identified the parts of speech for each clue.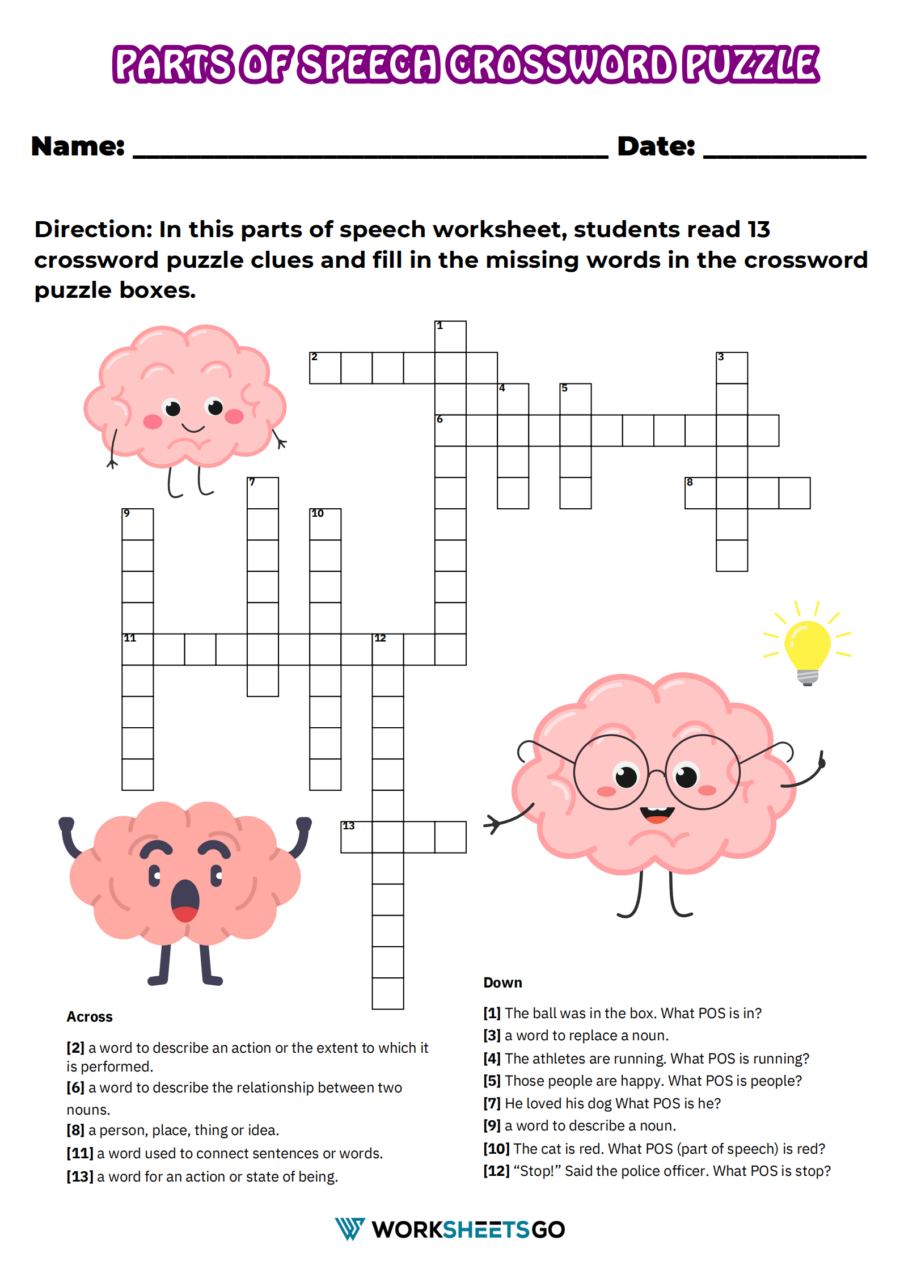 Answer Key