Science Reading Comprehension Worksheets are tools that help students read and understand scientific texts. These worksheets often come with passages about various science topics, followed by questions to test the reader's understanding. One popular topic is the moon.
When using the worksheet about the moon, students will:
Read a passage about the moon.
Answer questions based on what they've read.
Reflect on the moon's importance in our solar system.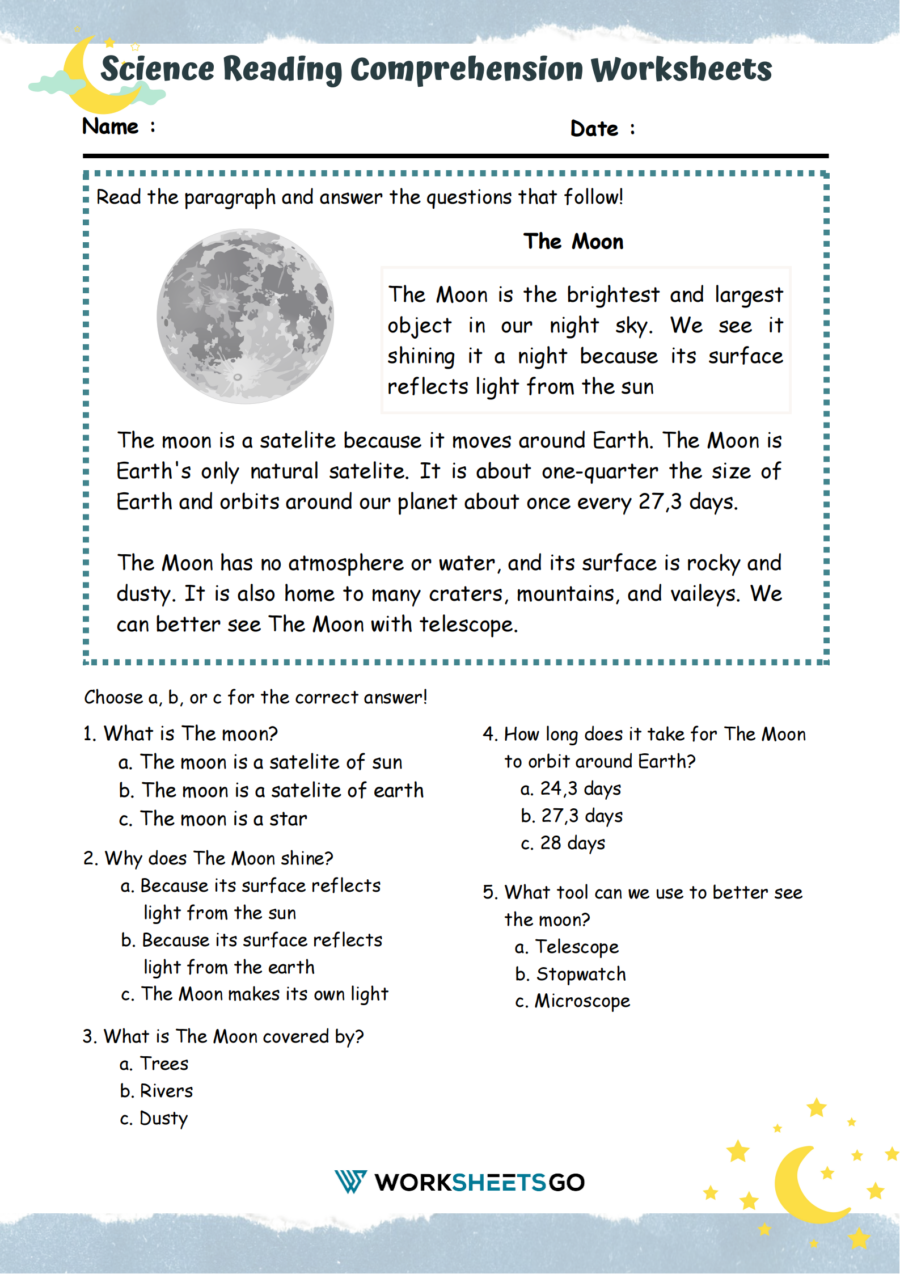 Answer Key