The "Short Vowel A Worksheet" is a learning tool that helps students practice recognizing and telling apart words that have the short "a" sound. The worksheet has a bunch of pictures, and the task is to circle the pictures that represent words with the short "a" sound.
The goal of this activity is to get better at noticing and playing with different sounds in words. Specifically, we're focusing on the short "a" sound, which is in words like "cat," "bat," and "hat."
To do the worksheet, look at each picture carefully and decide if the word that goes with it has the short "a" sound. If it does, circle the picture. If it doesn't, don't circle it.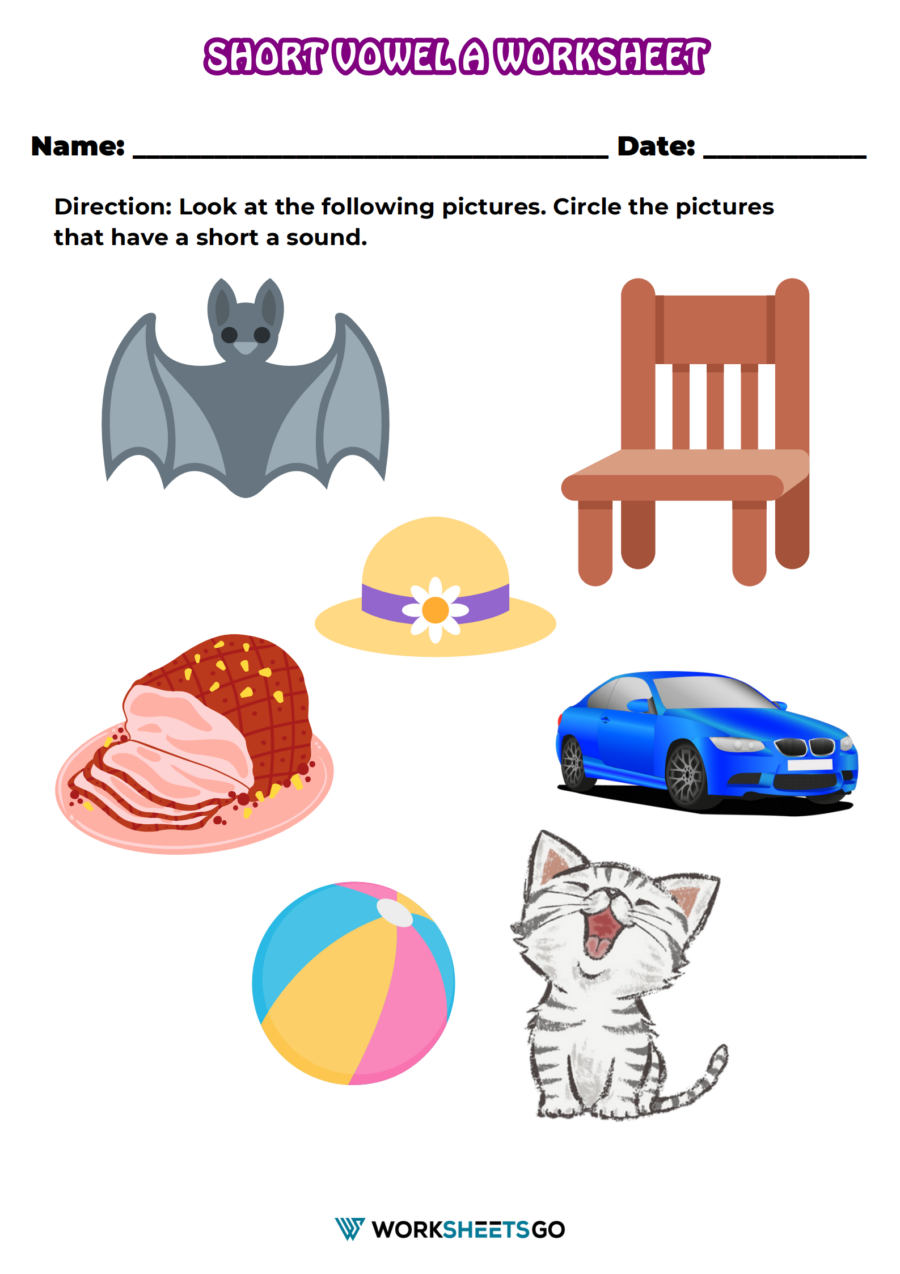 Answer Key