To help you practice telling time, we've provided some worksheets to teach you how to tell time to the quarter hour. This means that you'll be able to read the clock and know what time it is at 15-minute intervals.
Each worksheet has a picture of an analog clock, which has two hands that point to the numbers on the clock's face. The shorthand tells the hour, and the long hand tells the minutes. For example, if the short hand is pointing to the number 6 and the long hand is pointing to the number 3, it means that it's 6:15.
On the worksheet, you'll need to write the digital time (which is the numbers that tell you the time) and the words that describe the time. For example, 6:15 could also be written as "six fifteen" or "quarter past six."
To use these worksheets, look at the picture of the analog clock and figure out what time it is. Then, write the digital time and the words that describe the time in the spaces provided. Once you've finished, you can check your answers against the answer key to see how you did.
Printable Telling Time to The Quarter Hour Worksheets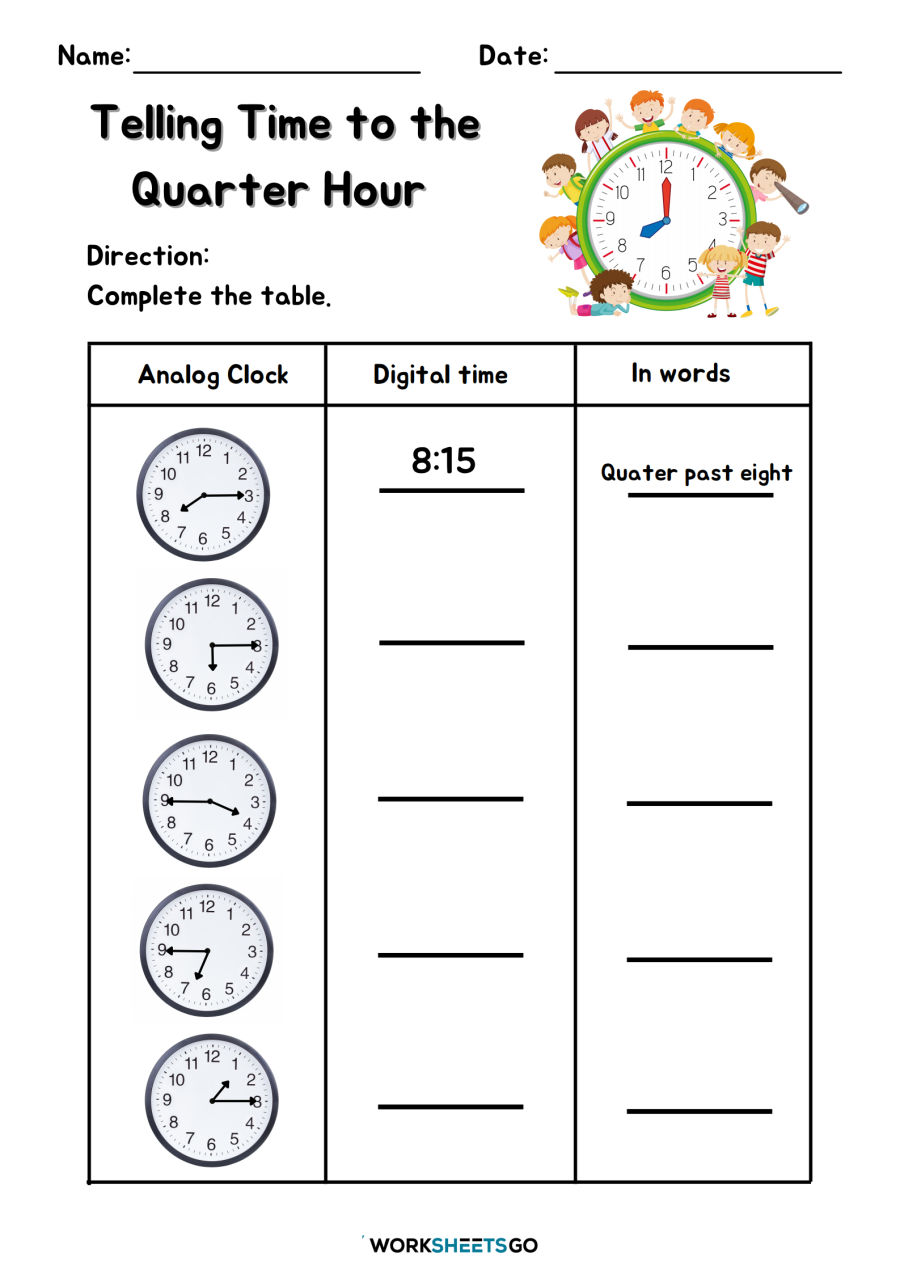 Answer Key