"Pi Worksheets" are educational materials used to help students understand and learn about the mathematical concept of "pi." Pi (often represented by the Greek letter π) is a special number that describes the relationship between the diameter and the circumference of a circle. Essentially, if you were to measure the distance around a circle (circumference) and then measure across its widest part (diameter), the ratio would always be approximately 3.14159, which is known as pi.
| Term | Definition |
| --- | --- |
| Pi (π) | The ratio of the circumference of a circle to its diameter. It's approximately equal to 3.14159. |
| Diameter | The distance across a circle through its center. |
| Circumference | The distance around the outside of a circle. |
| Worksheets | Educational materials or sheets for learning purposes. |
List of Facts about Pi:
Pi is an irrational number, meaning it has infinite decimal places without any repeating pattern.
Every year, "Pi Day" is celebrated on March 14th, reflecting pi's approximate value of 3.14.
Despite its complexity, pi is used in many areas of mathematics and science.
Important Note: While we often round pi to 3.14 for simplicity, it has been calculated to over a trillion decimal places by mathematicians and computer scientists!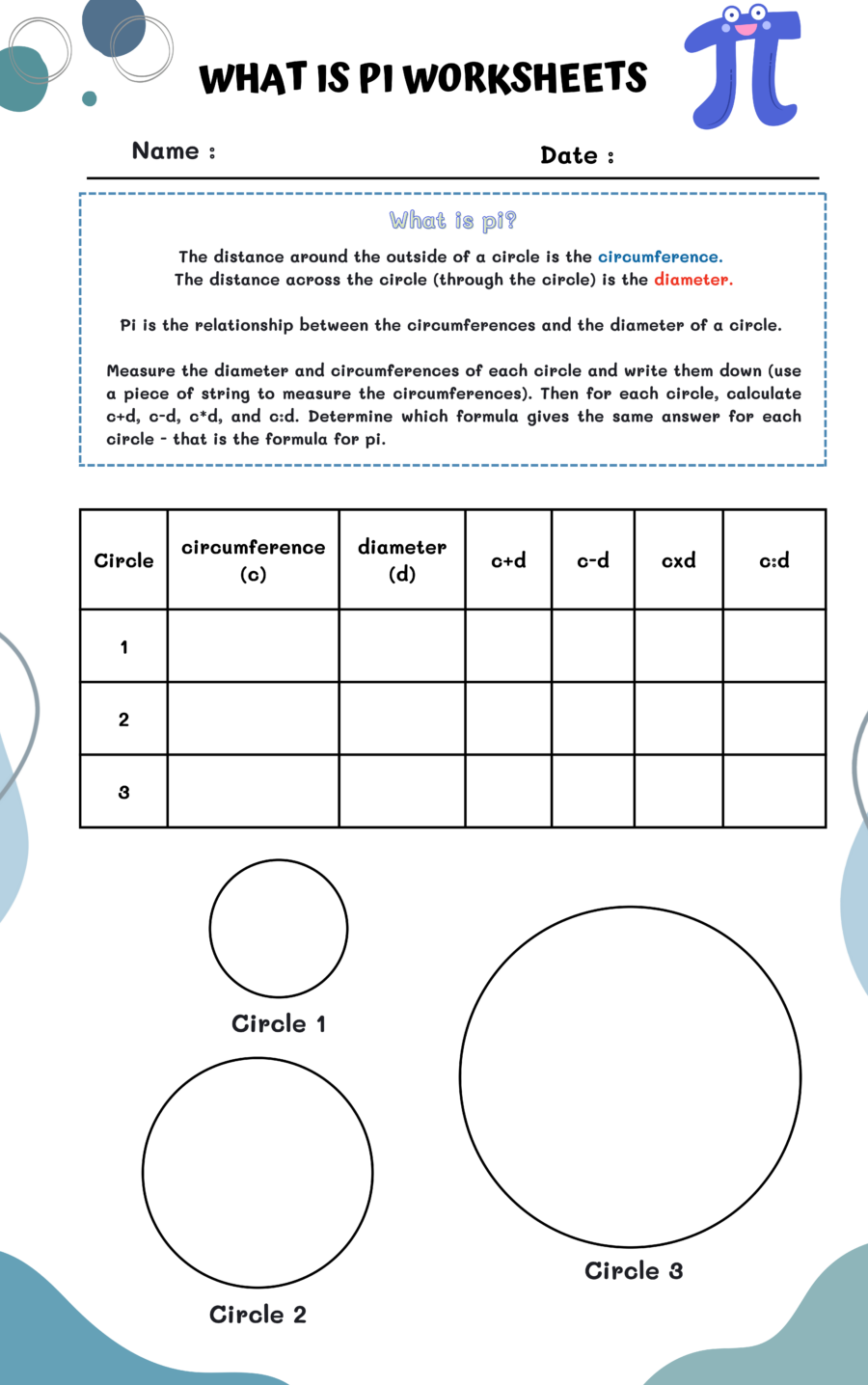 Answer Key