On the worksheet, you'll see pictures of different 3D shapes, such as a cube, spheres, and pyramids. Your task is to connect each picture to the matching shape.
To do this, you'll need to look closely at the pictures and compare them to the different shapes. Does the picture look like a cube, a sphere, or a pyramid? Once you've identified the shape in the picture, you can then draw a line connecting it to the matching shape on the worksheet.
Remember to take your time and look closely at each picture and shape. It's okay to make mistakes – that's how we learn!
Printable 3D Shapes Matching Worksheets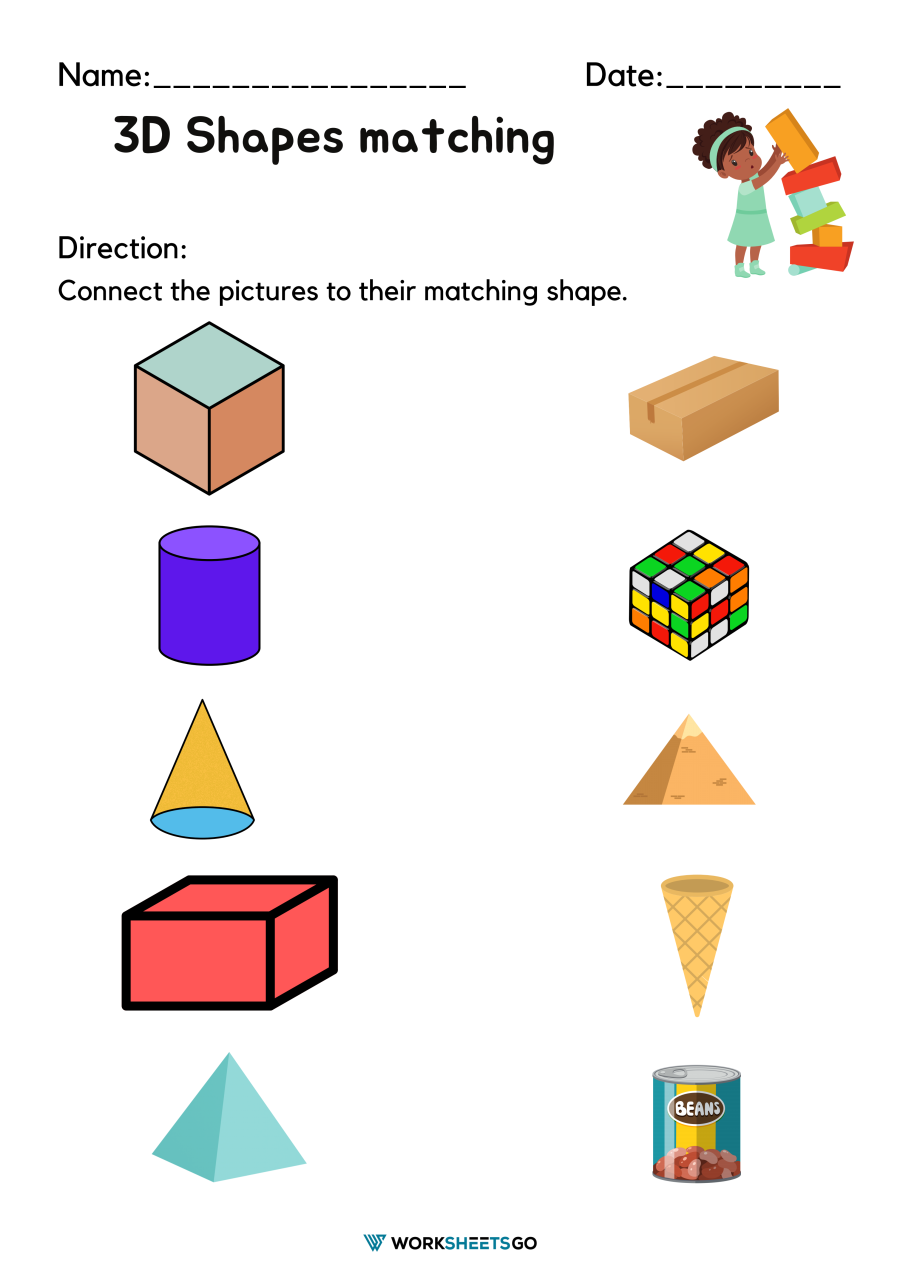 Answer Key