These worksheets will help you practice telling time using both analog and digital clocks, so you can become a time-telling expert!
In these worksheets, you'll find two types of clocks side by side. On the left side, there are analog clocks with hour and minute hands that point to numbers on the clock face. On the right side, you'll see digital clocks that display the time using numbers, like what you might find on a phone or a microwave.
Your task is to match the analog clock on the left with the digital clock on the right that shows the same time. Here's how you can do it:
Read the analog clock: Look at the hour hand (the shorter one) and the minute hand (the longer one) on the analog clock. See where they are pointing to figure out the time.
Read the digital clock: Look at the numbers on the digital clock. The first one or two digits (before the colon) represent the hour, and the last two digits (after the colon) represent the minutes.
Find the match: Compare the time on the analog clock with the times on the digital clocks. When you find a digital clock that shows the same time as the analog clock, draw a line connecting them or circle the matching pair.
For example, if the analog clock shows the hour hand pointing at 3 and the minute hand pointing at 12, the time is 3:00. Look for a digital clock that shows "3:00" and connect them.
Keep practicing with these worksheets, and soon you'll be able to tell time quickly and easily, no matter if you're looking at an analog or a digital clock. Good luck, and have fun!
Printable Matching Analog And Digital Clocks Worksheets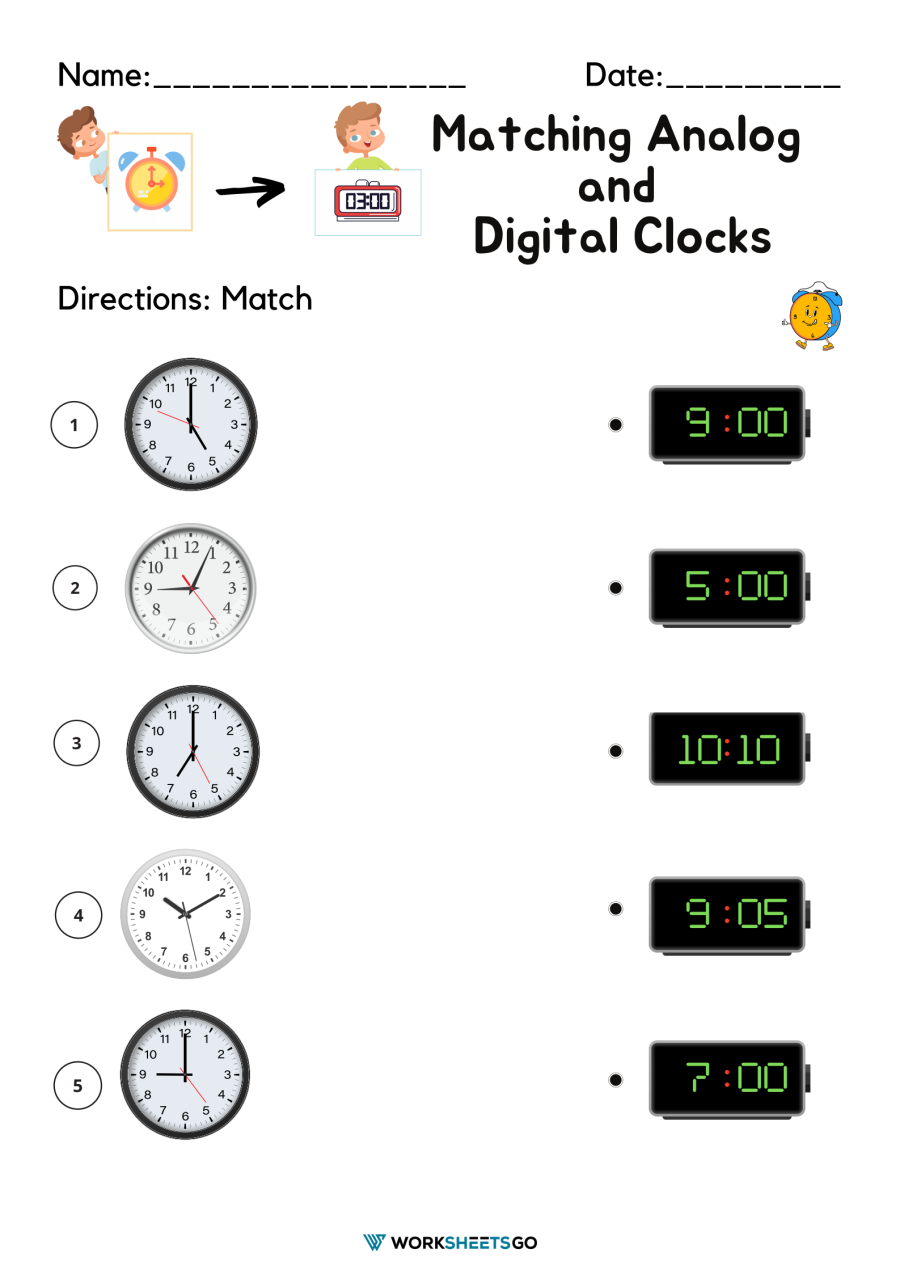 Answer Key