Hello! Today we're going to talk about 3D shapes and how to sort them using a worksheet.
First, let's review what 3D shapes are. 3D shapes are shapes that have three dimensions – length, width, and height. Examples of 3D shapes include cubes, spheres, cylinders, pyramids, and cones.
Now, let's look at the worksheet. On the worksheet, there are several 3D shapes that have been cut out. Your job is to paste the shapes that match in the boxes below.
For example, if you have a cube, you would look for the box that has a picture of a cube and paste it there. You want to make sure that you are matching the shape and not just the picture. So, if you have a sphere, you wouldn't paste it in a box that has a picture of a circle, because even though they look similar, they are different shapes.
As you work through the worksheet, remember to take your time and look closely at each shape. It can be helpful to say the name of the shape out loud to make sure you're matching it correctly.
Printable 3D Shapes Sorting Worksheets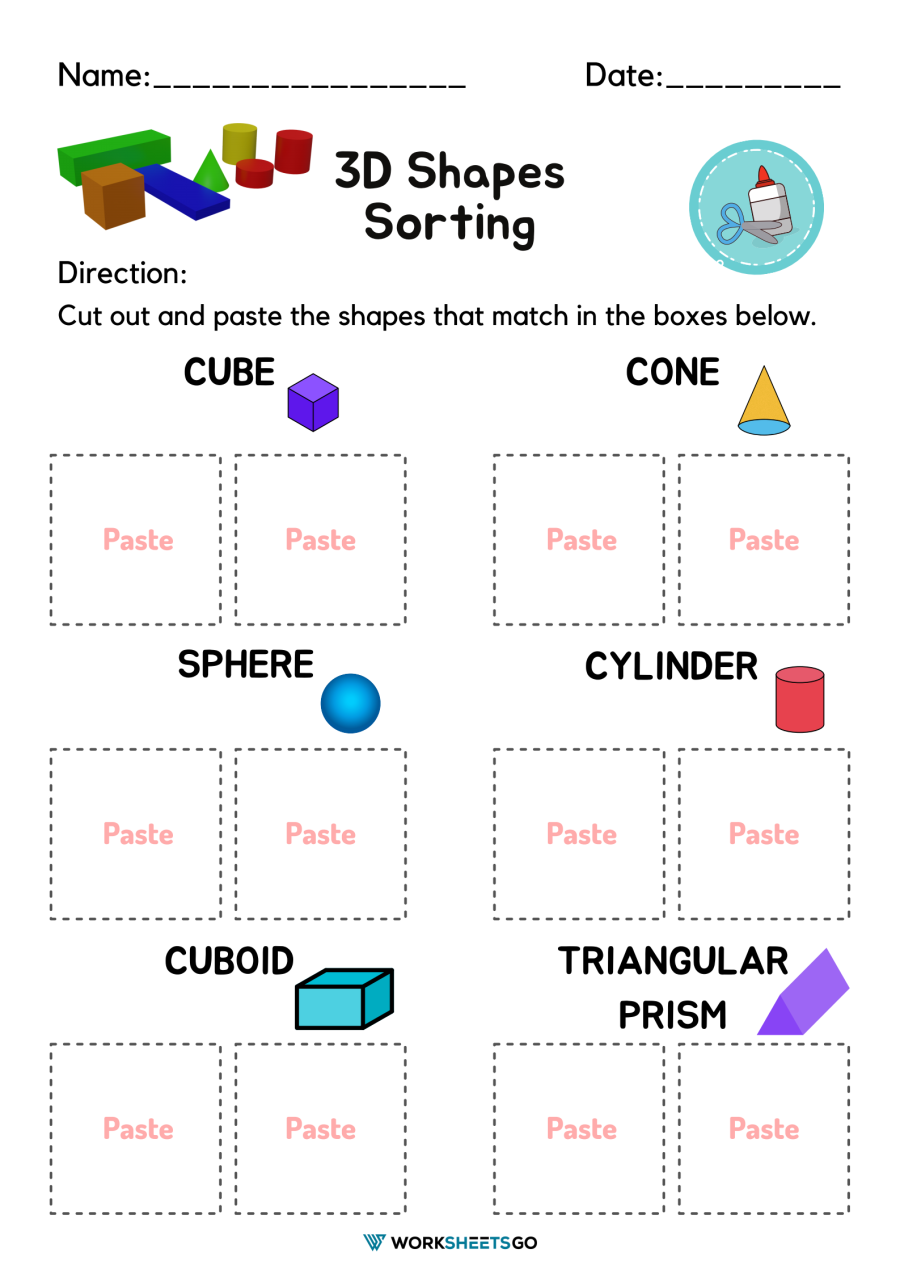 Answer Key