In this worksheet, you will be given descriptions of different 3D shapes, and your task is to cut out and paste the shapes that match the given description. For example, if the description says "I have a round shape and no corners. I am like a ball," you should look for the shape that is round like a ball, and paste it in the space provided.
Let's try one together. The description says "I have a square base and four triangular sides that come to a point at the top. I am like a tent." Can you guess which shape matches this description?
That's right! It's a pyramid. Now, you can cut out the pyramid from the options provided and paste it into the space provided.
Make sure to read each description carefully and look at the shapes closely before making your choice. You can also ask for help from a teacher or parent if you are unsure.
I hope you have fun completing this worksheet and learning more about 3D shapes!
Printable 3D Shapes Word Problems Worksheets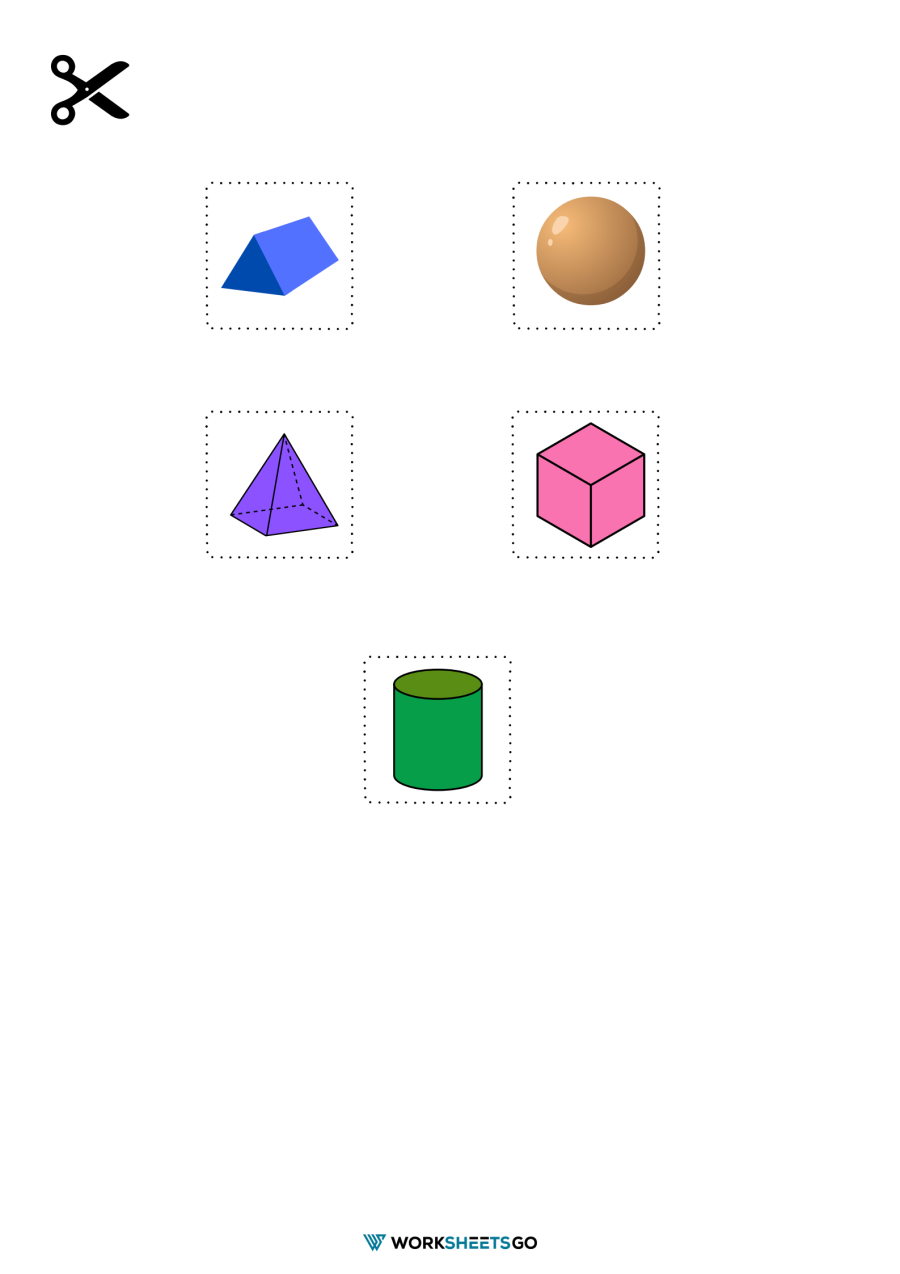 Answer Key