You can use this lovely 4 Letter Words For Kindergarten activity sheet to help children practice CVCC OR CCVC TYPE WORDS
They have to find the missing letter of some words.
This nice creative activity we can use to practice phonics also.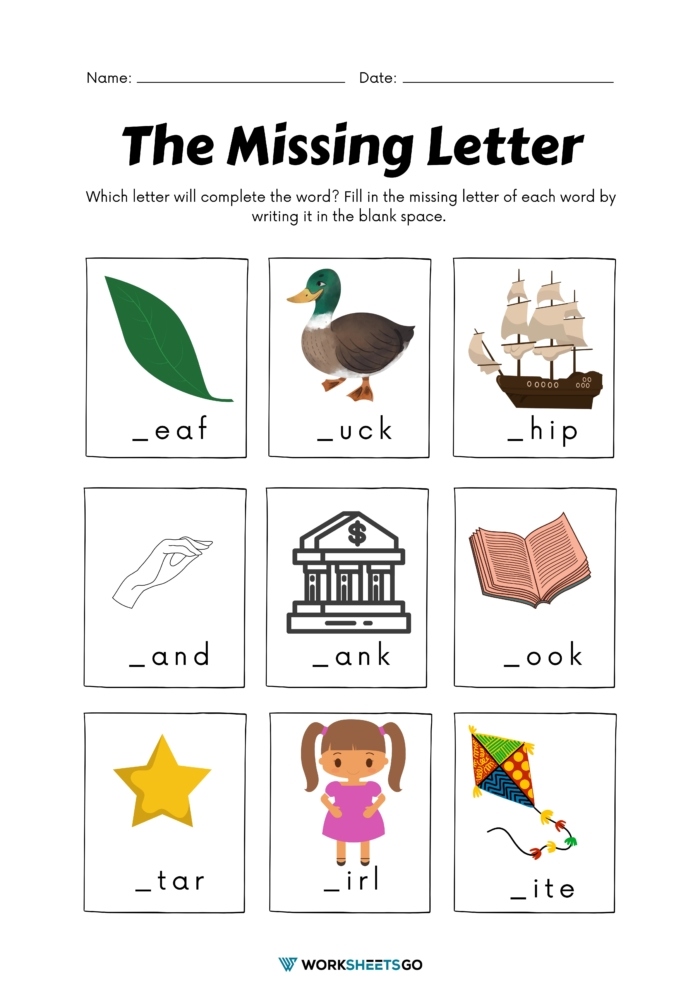 After doing this activity Your child will be able to identify words with 4 letters.