On this worksheet, you will see a picture of a Christmas tree that needs some decorations. To decorate the tree, you will need to follow the color guide provided on the worksheet and color in the different shapes.
Once you have finished coloring the tree, there is another fun task to complete! You will need to count how many of each shape you colored in on the Christmas tree and write the numbers in the boxes below. This will help you practice your counting skills and recognize different shapes.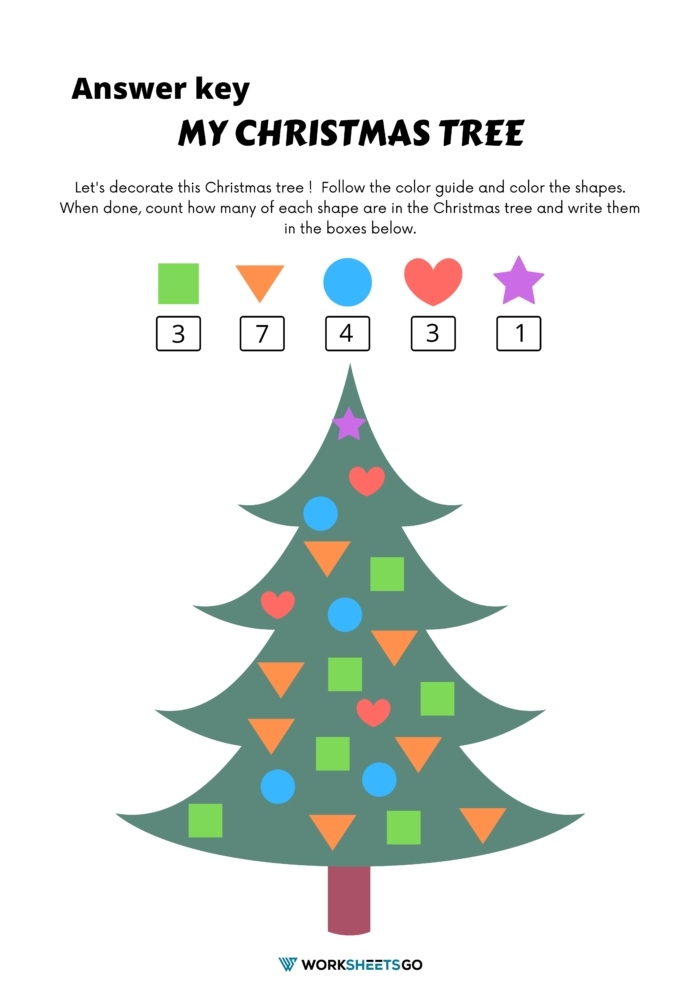 After doing this activity Your child will be able to identify shapes.