The -ad word family worksheets for 1st grade are designed to help young learners improve their reading and spelling skills by focusing on words that belong to the same family. The -ad word family includes words like dad, mad, sad, glad, and more.
The worksheets ask students to cut out words from a list and paste them next to the corresponding picture. For example, if the picture shows a dad, the student would cut out the word "dad" from the list and paste it next to the picture.
This activity helps students practice their understanding of word families and phonics, as well as their fine motor skills as they cut and paste the words. By working with word families, students can also start to recognize patterns in spelling and pronunciation, which can help them read and spell more confidently.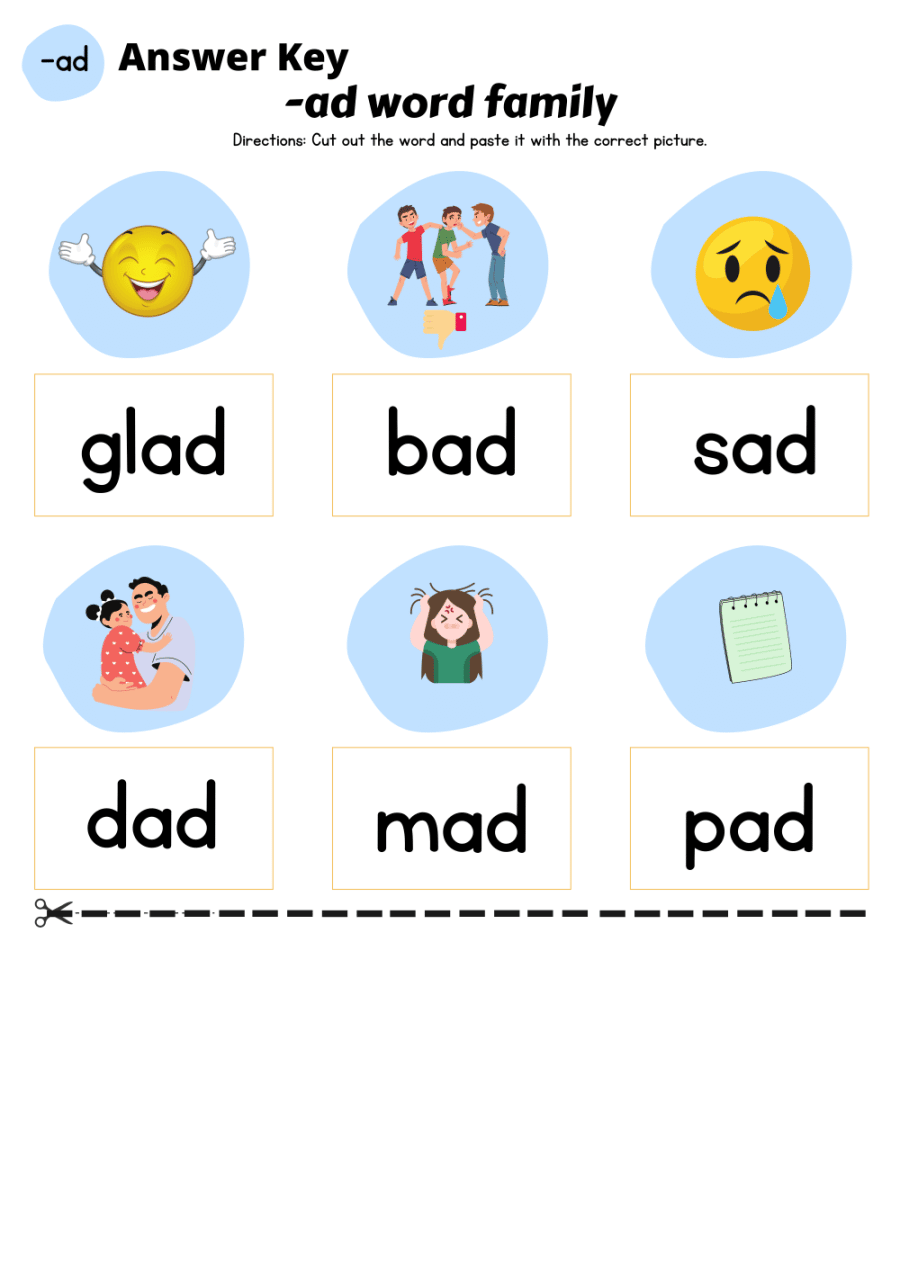 In these worksheets, you will be given letters that are jumbled up, and your task is to connect them to form words in the -ad family.
Once you have connected the letters to form words, you will write each word clearly on the lines provided. Make sure to spell each word correctly and use neat handwriting.
Here's an example of how to complete the worksheet:
Connect the letters "m", "a", and "d" to form a word.
Write the word "mad" on the line provided.
It's important to take your time and focus on each word as you work through the worksheet. If you need help, don't hesitate to ask your teacher or a classmate for assistance.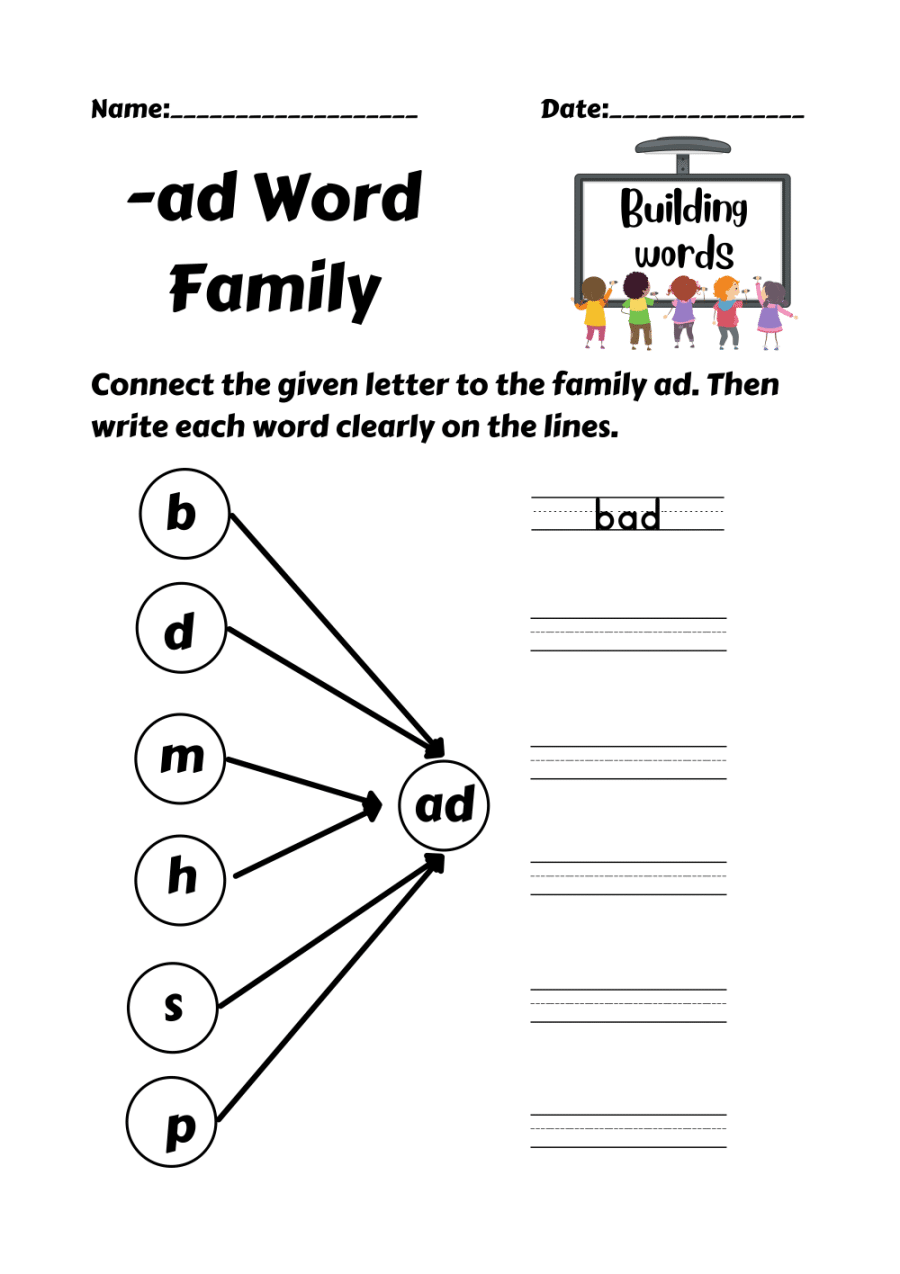 There are multiple activities in one worksheet. By coloring, searching you can practice the word family.