When we talk about a square, we want to know how much space there is inside the shape. To find the area of a square, we multiply the length of one side by the length of the other side.
The Area of a Square worksheet is designed to help you practice finding the area of a square. Each worksheet will have several squares of different sizes, and your task is to find the area of each one. You will be given the length of one side of the square, and you will need to multiply it by itself (or square it) to find the area.
For example, if you are given a square with a side length of 5 units, you would multiply 5 x 5 to get an area of 25 square units. This means there are 25 units of space inside the square.
Printable Area Of A Square Worksheets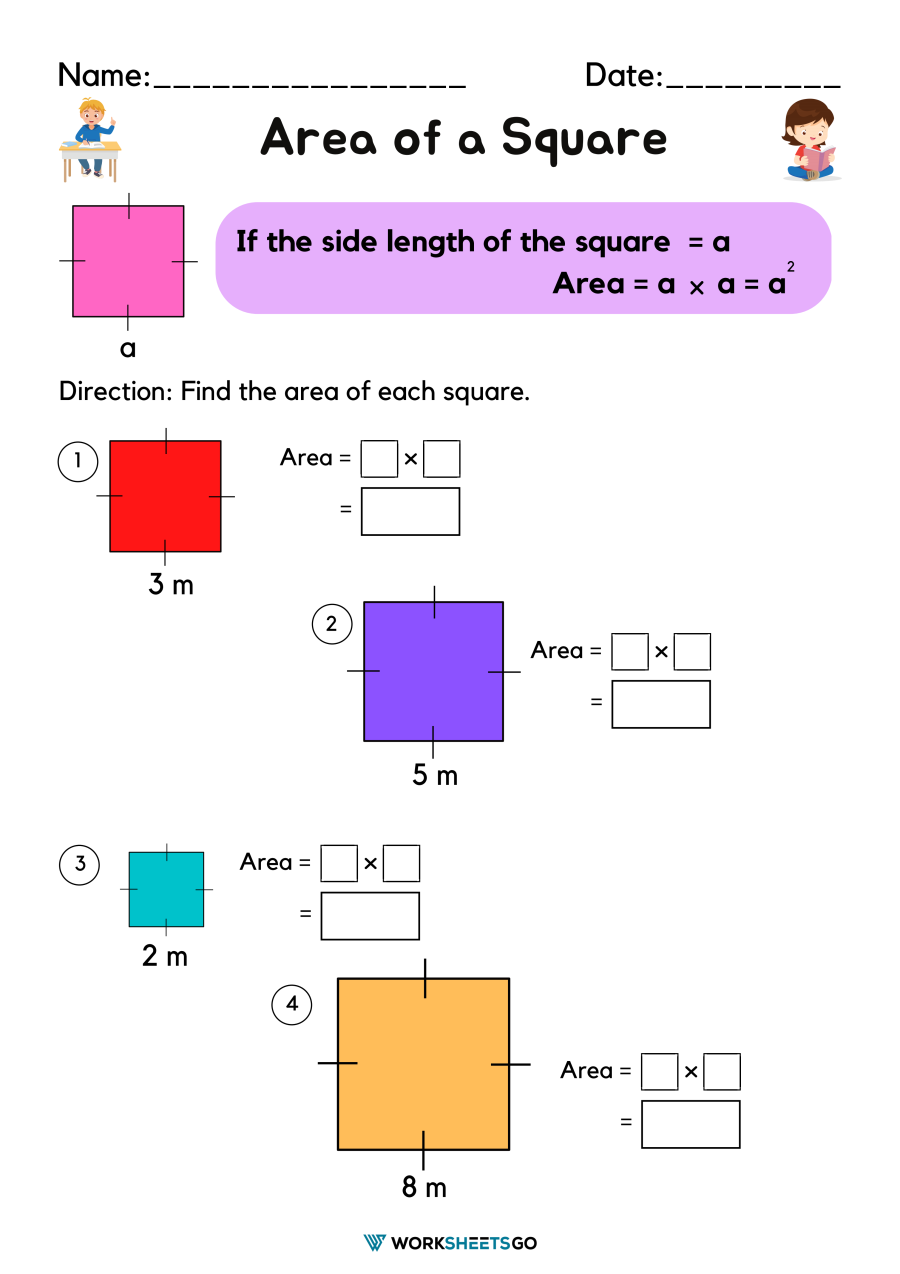 Answer Key