This Christmas themed, differentiated subtraction resource will give children lots of opportunities to practice taking away.
There are Christmas elements in a box and some of them are cut out. Children have to write an appropriate expression according to the pictures.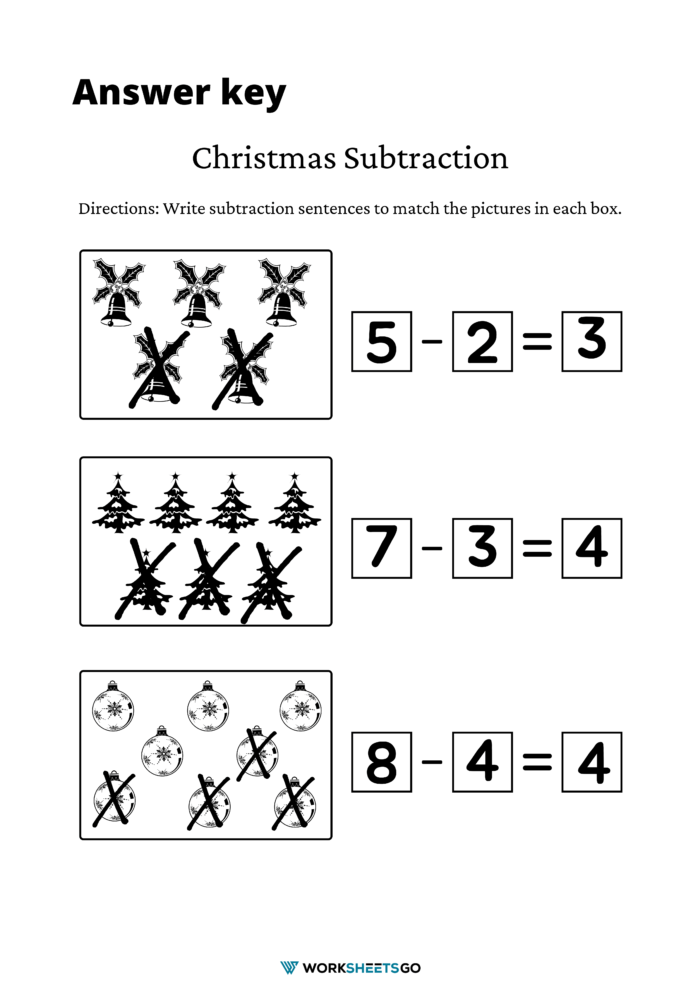 After doing this activity Your child will be able to Subtract numbers within 10.