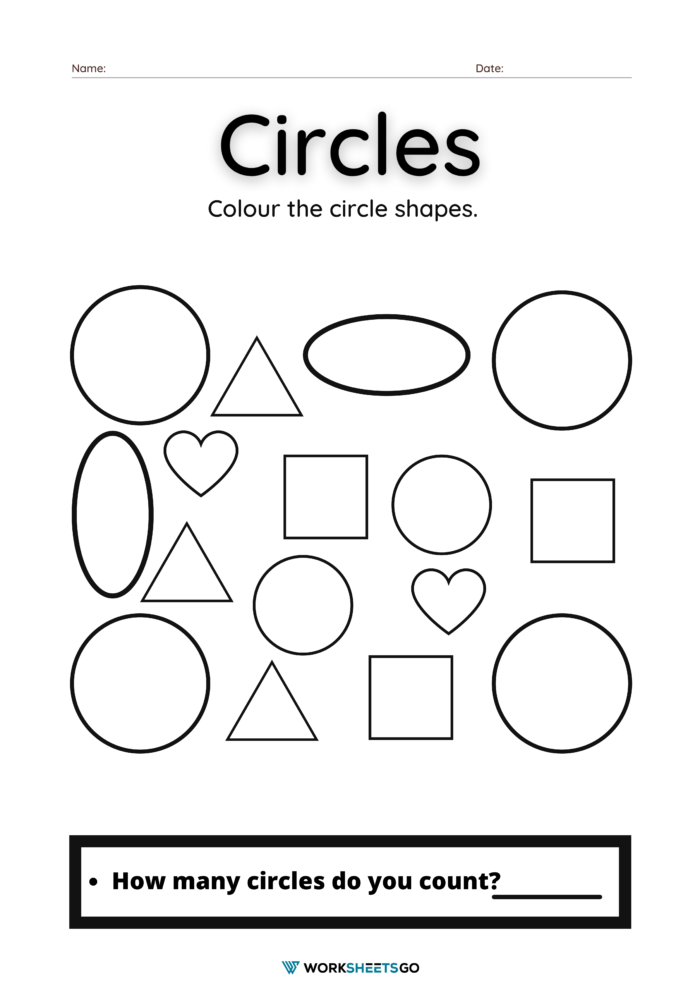 This circle worksheet Math activity gives your children the opportunity to show that they can recognize circles.
They are asked to colour circles and count them.
What is a circle?
A circle is a round shape made with a curved line.
Circles are two-dimensional shapes
They look similar to the letter 'O'.
A circle measures 360 degrees.
Every part of the line is an equal distance from the center of the area.
After doing this activity Your child will be able to Identify the shape circle.