Students get geometry practice as they classify angles in this math worksheet. Children will determine whether it is an acute, right, obtuse, or straight angle. Designed to be used with a fourth-grade math curriculum.
Answer Key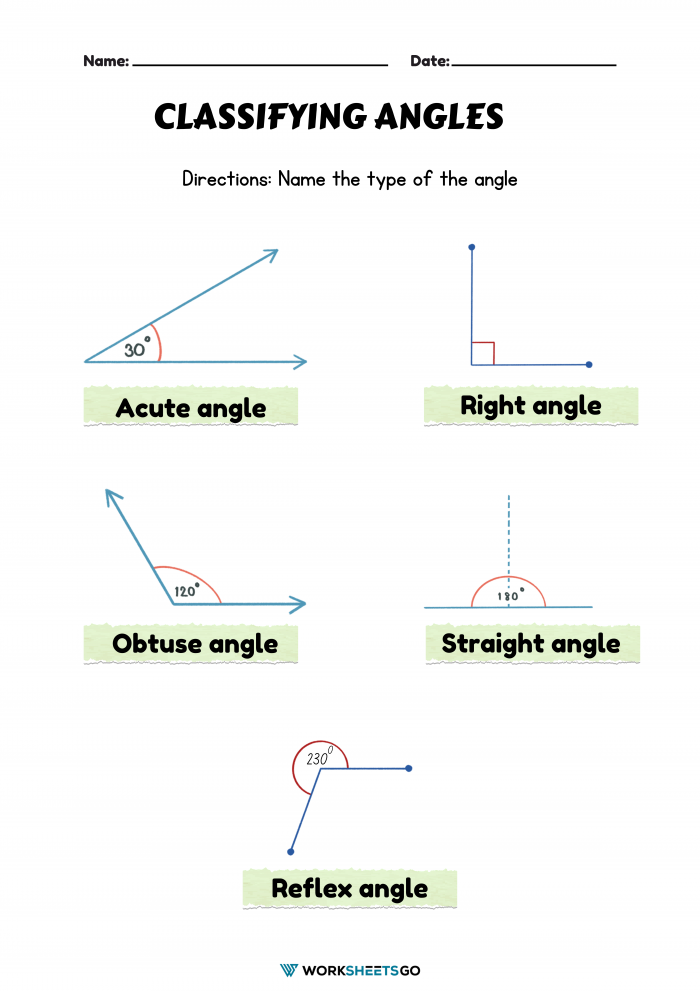 Angles are classified according to their measures. There are three types of angles: acute, obtuse, and right. Acute angles measure less than 90 degrees, obtuse angles measure more than 90 degrees, and right angles measure exactly 90 degrees.
This worksheet deals with classifying angles according to their measures. Students will look at a variety of angles and determine which type each one is. This is a great way for students to practice their angle-measurement skills.