Your little one can identify who is helping them and the community. In this activity, they identify the community helpers and match them.
Community helpers are an important part of any society. They help us with our daily tasks and make our lives easier. These worksheets are a great way for kids to learn about different community helpers and their jobs. These worksheets are a great way to teach kids about the people who help us every day.
Worksheet 1
Worksheet 2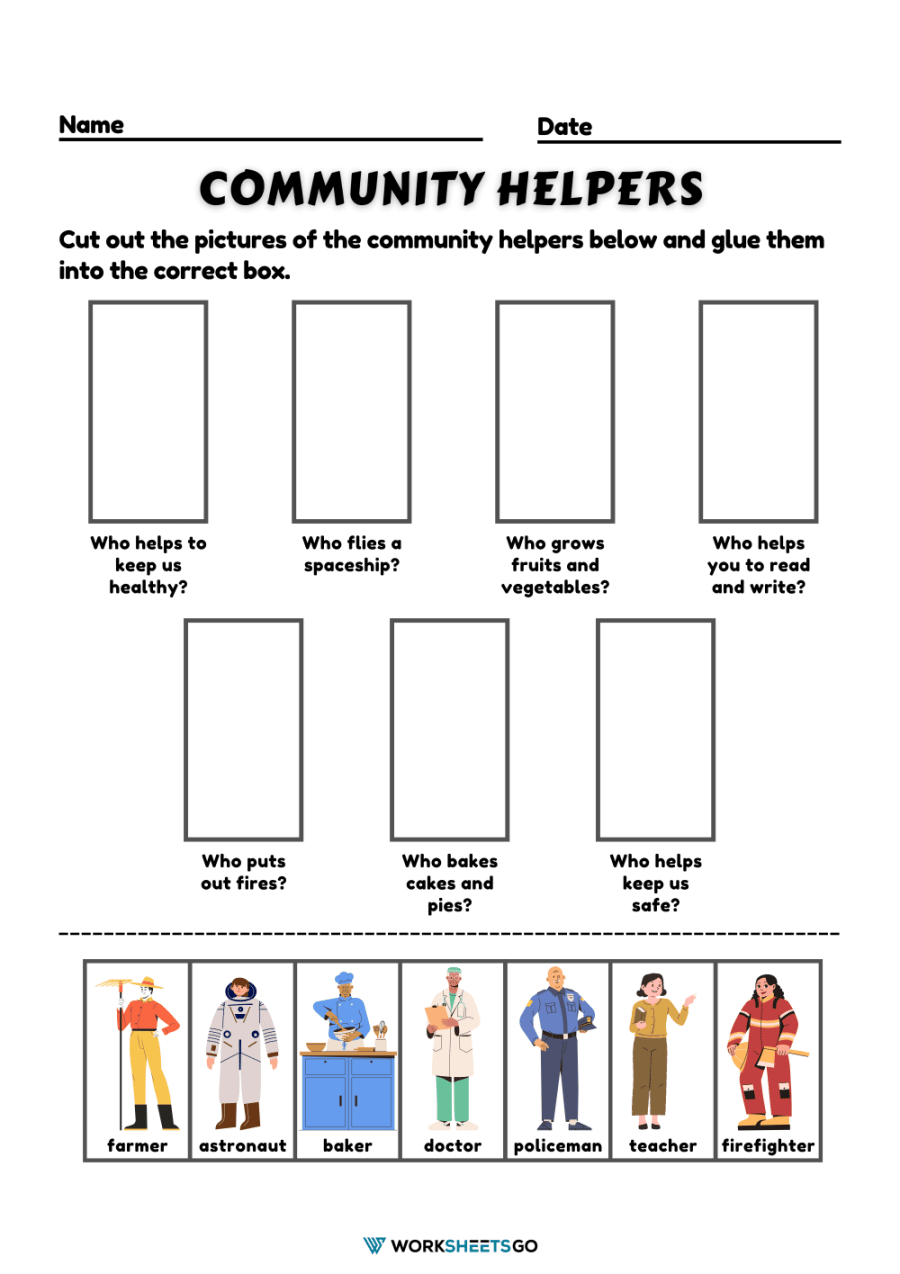 After doing this activity Your child will be able to understand community helpers.