These worksheets are specially designed for 3rd graders like you to help you understand and practice a really cool math concept called the distributive property.
So, what is distributive property? It's a simple rule in math that helps us solve multiplication problems more easily. It says that if we have to multiply a number by the sum of two other numbers, we can multiply the number with each of the other numbers separately and then add the results together. Sounds interesting, right?
Let me show you an example. Imagine we have a problem like this:
4 × (3 + 2)
According to the distributive property, we can break this down into two smaller multiplication problems:
(4 × 3) + (4 × 2)
Now, we can solve each part:
12 + 8
And finally, we can add the results:
20
So, 4 × (3 + 2) = 20.
In the Distributive Property of Multiplication Worksheets, you'll find lots of problems like this to practice. The more you practice, the better you'll understand the distributive property and the easier it'll be for you to solve multiplication problems in the future.
Remember, it's okay if you don't get it right away. Keep practicing and asking for help if you need it, and you'll become a distributive property expert in no time! Good luck, and have fun!
Printable Distributive Property Of Multiplication Worksheets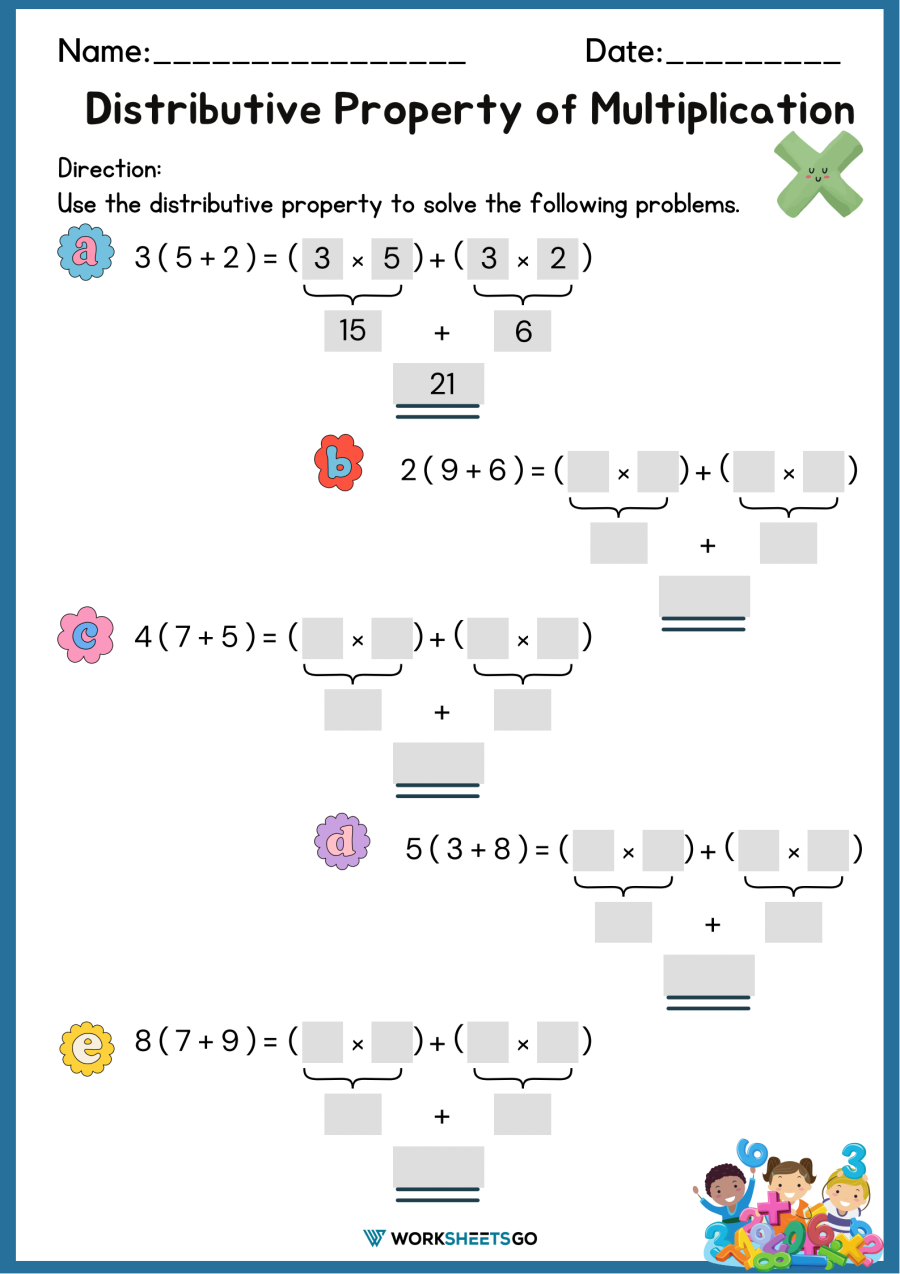 Answer Key