The Dolch Sight Words are a list of the 220 most frequently used words in the English language. These sight words make up 50 to 70 percent of any general text. The Dolch list was developed by Edward William Dolch, PhD, in 1948 and published in his book "Problems in Reading." Dolch compiled his sight word list based on the words most frequently used in children's reading books in the 1930's and 1940's.Dolch found that children who can identify a certain core group of words by sight could learn to read and comprehend better.
Many of the Dolch sight words are difficult to portray with pictures or hard to sound out through phonics methods. Therefore, these words must be learned as sight words and they must be quickly recognized in order to achieve reading fluency.Once children have learned and memorized these basic sight words, they read more fluently and with greater comprehension.
Kids love games. So here they have to play a game. The have to read words. If it is not a word then they have to cut them.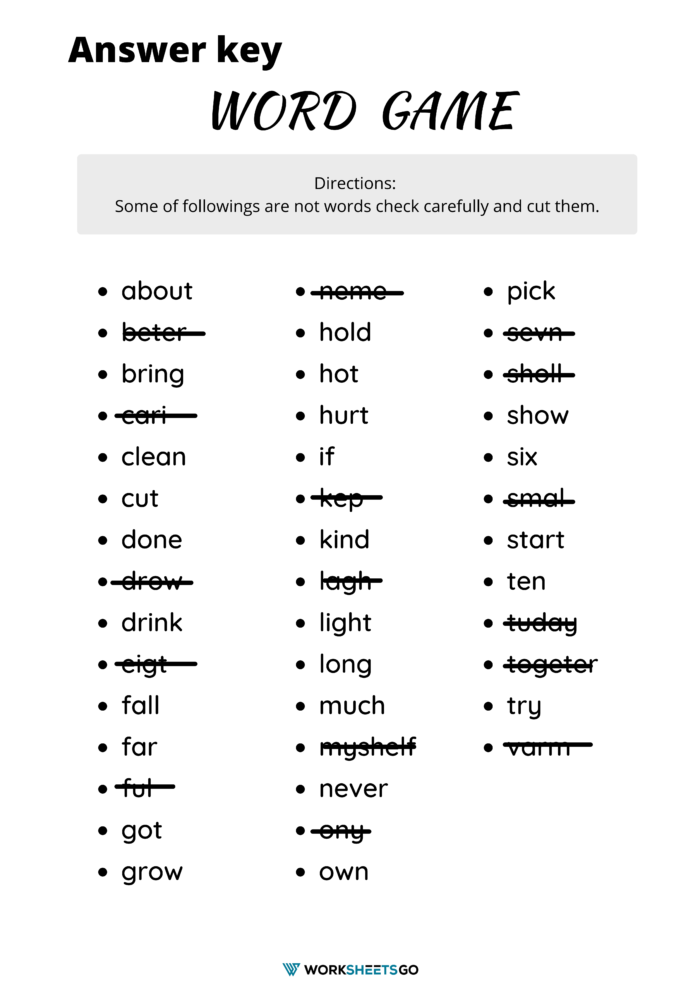 After doing this activity Your child will be able to:
Read dolch words
Spell dolch word