These worksheets have pictures of different places, like a town or a park, and they'll ask you questions about the things you see in the picture.
For example, you might see a picture of a restaurant, a park, and a school. The question could be: "What is next to the restaurant?" You'll need to look carefully at the picture to find the answer. If the park is next to the restaurant, then your answer would be "the park."
These worksheets are a great way for you to practice paying attention to details and following directions. Plus, it's a fun way to learn about different places and the things you can find in them. So, grab a pencil, and let's get started with the Following Directions Worksheets!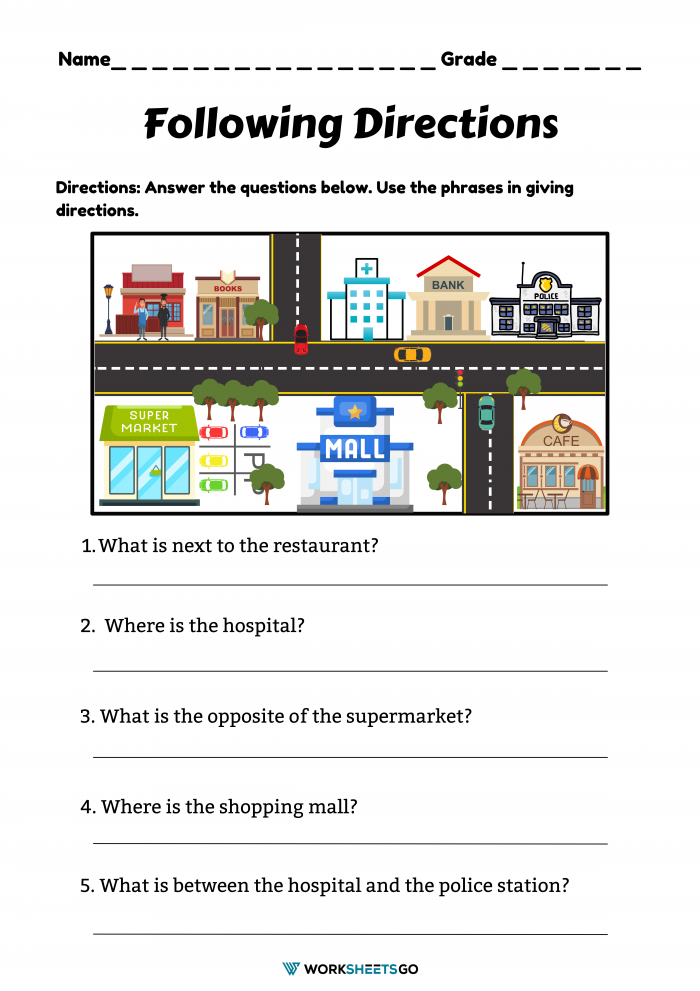 Answer Key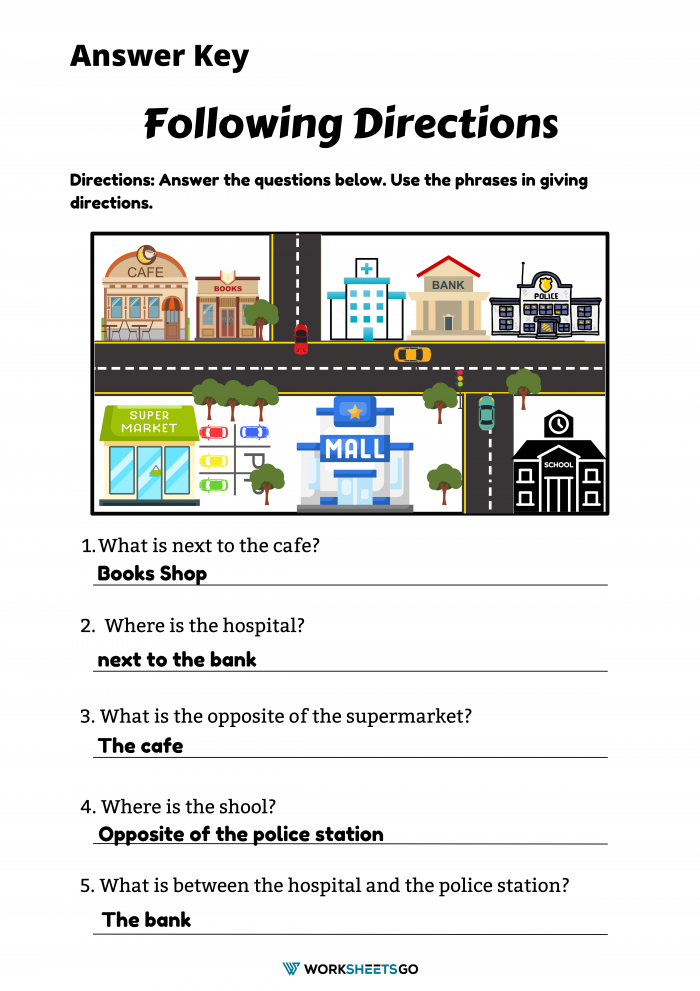 Reading Compass
Which direction is it to the camp? Let's draw a simple map to find the camp in the forest. With the help of this geography worksheet, you can get your students learning about directions! In this fun social studies exercise created for second-grade classrooms, kids will learn about the four cardinal directions (north, south, east, and west) in order to complete fill-in-the-blank sentences describing a town map.
Answer Key