This Manifest Destiny Worksheet is a fun activity that will help you learn about an important part of American history called "Manifest Destiny." This was the belief that the United States was meant to expand and spread across the continent, from the Atlantic Ocean all the way to the Pacific Ocean.
In this worksheet, you'll see a map with numbered regions. Your task is to label each region with its correct name. These regions represent different areas in the United States during the time of Manifest Destiny. You'll also find a chart below the map that you need to complete. The chart will help you understand more about each region, like when it became a part of the United States and other interesting facts.
Working on this Manifest Destiny Worksheet will give you a better idea of how the United States grew and changed during the 19th century. Have fun learning about this exciting time in history!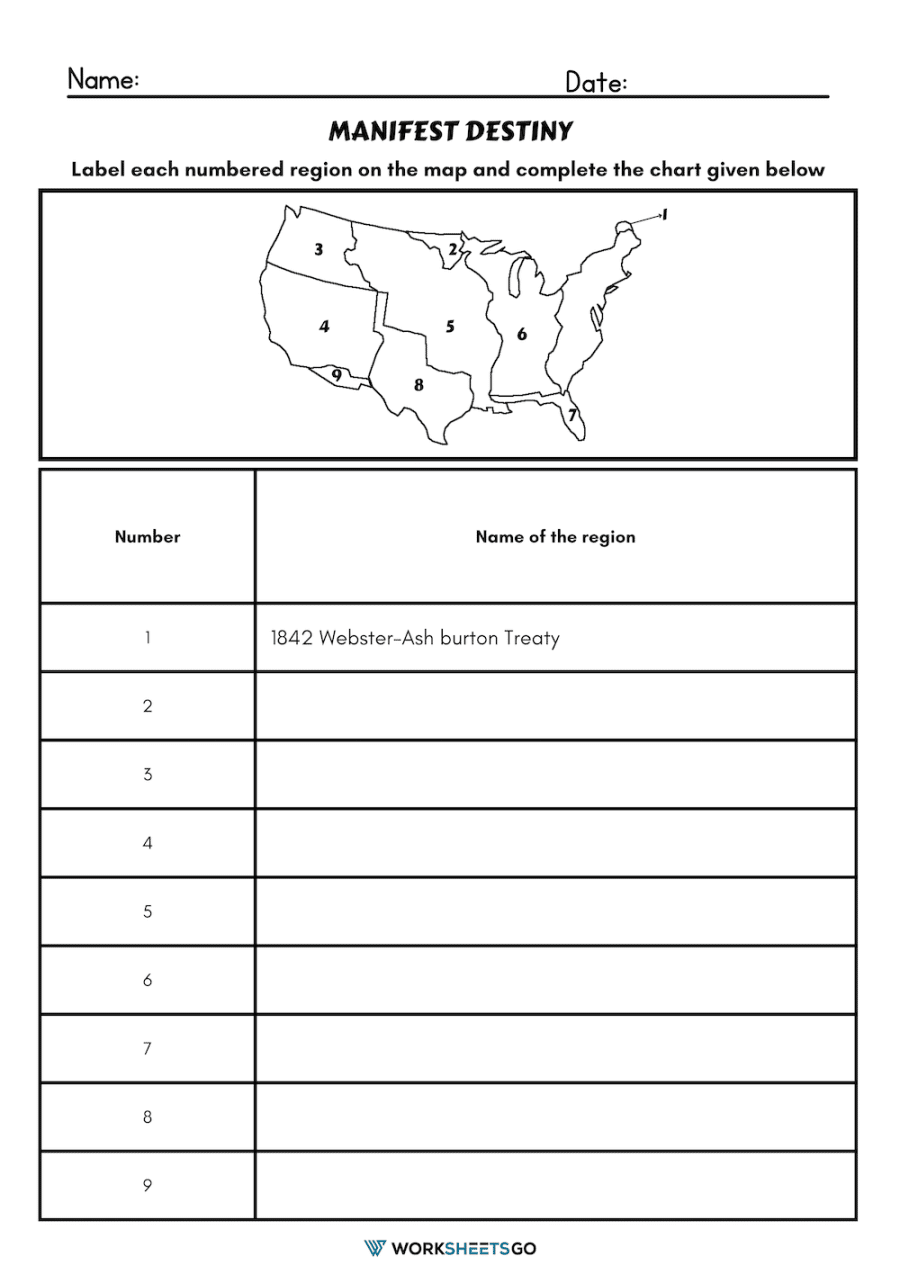 Answer Key