Sports Word Search Worksheets are fun and educational activities used by teachers and parents to help kids learn and recognize the names of various sports. By searching for specific words in a grid full of letters, children can improve their vocabulary and focus, while having fun at the same time.
Table of Sports Words in the Worksheet:
| Sport | Starting Letter |
| --- | --- |
| Cycling | C |
| Swimming | S |
| Tennis | T |
| Football | F |
| Boxing | B |
How to Use the Worksheet:
Look at the list of sports names.
Scan the grid to find the names of the sports.
Circle or highlight the names as you find them.
Challenge yourself to find all the names as quickly as possible!
Important Note: "Remember to check horizontally, vertically, and even diagonally to find all the sports names in the grid!"
By completing Sports Word Search Worksheets, children can:
Develop their attention to detail.
Enhance their vocabulary about sports.
Enjoy a fun activity that blends learning and play.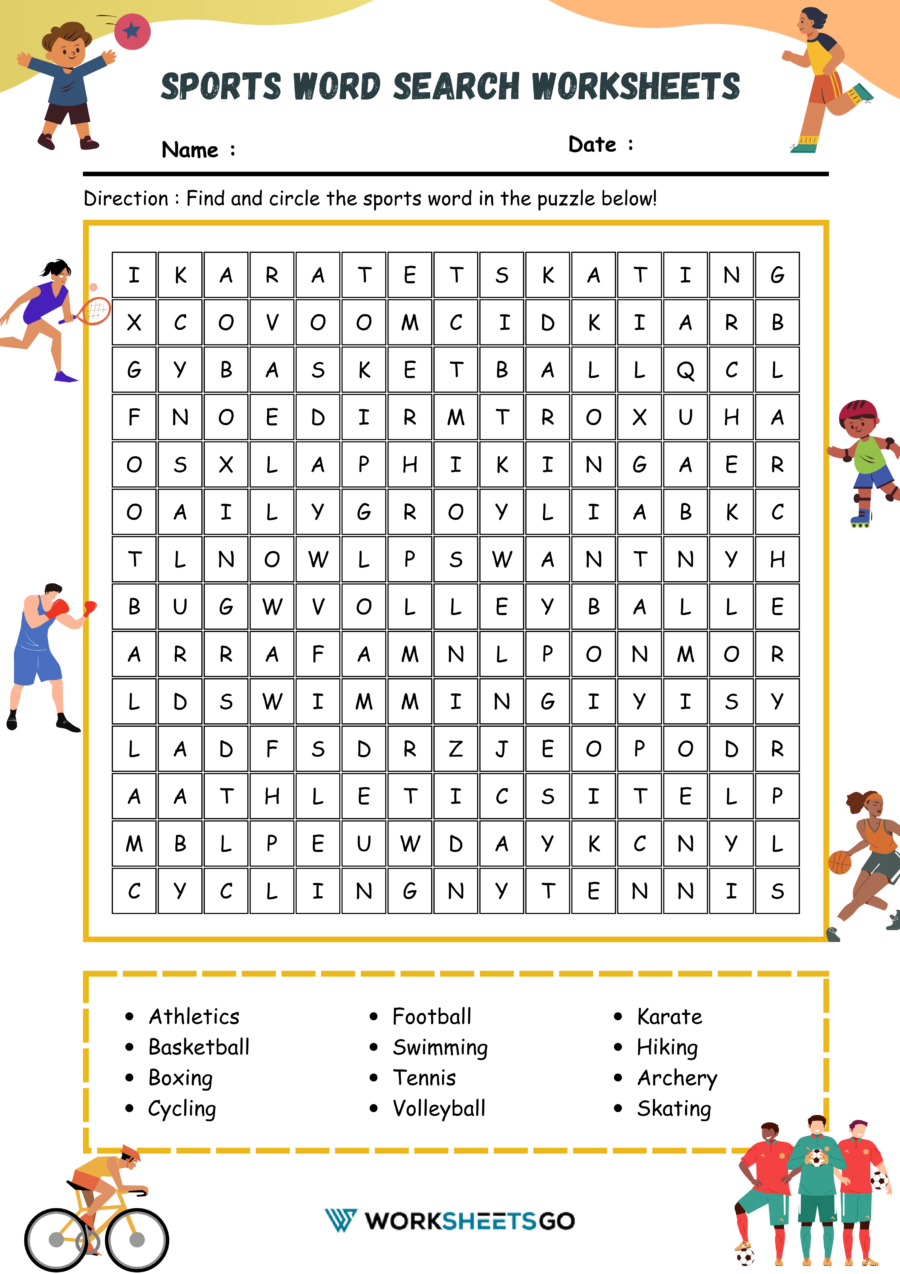 Answer Key