Weather is what it's like outside right now. For example, is it sunny, rainy, or windy? You can look out the window and see what the weather is like.
The climate is what the weather is like in a certain place over a long period of time. For example, if a place is usually very hot and dry, we would say it has a hot and dry climate.
Now, let's look at this worksheet. You will see pictures of different types of weather, and you need to complete the sentences with the correct type of weather.
For example, if you see a picture of a sunny day with a blue sky and white clouds, you would write "sunny" in the blank to complete the sentence.
It's important to know about different types of weather so that you can dress appropriately and be prepared for any conditions when you go outside. So, let's have fun completing this worksheet and learning about the weather!
Printable Weather And Climate Worksheets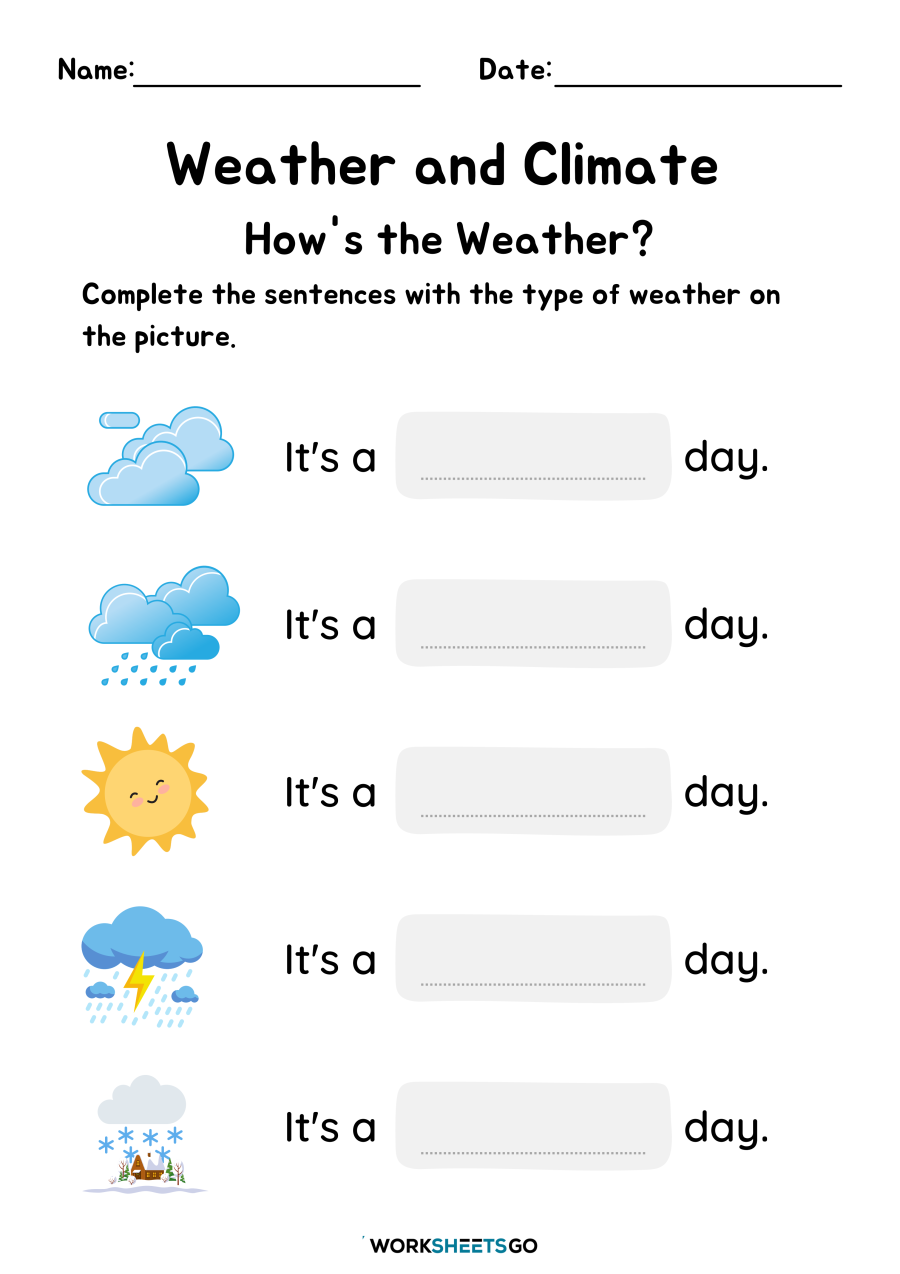 Answer Key