The ET word family includes words such as wet, pet, and vet. These words are all related because they share the same ending sound. The ET word family is a great way to teach children about how words are related. By using ET word family worksheets, children will be able to see how the words in the family are related. This will help them to better understand how words are related and how to use them in sentences.
Match the pictures with the words. Learn words in et word family.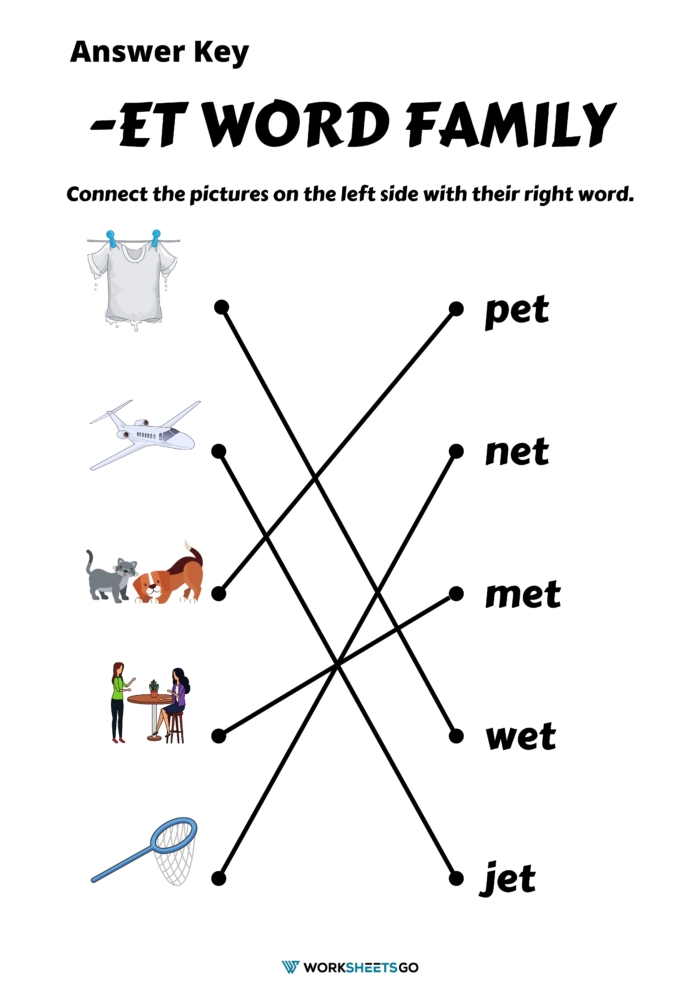 ET Word Family Worksheet – Create Words
In this worksheet, you have letters. Combine them with et and make words. After that find and circle each word on the word search line.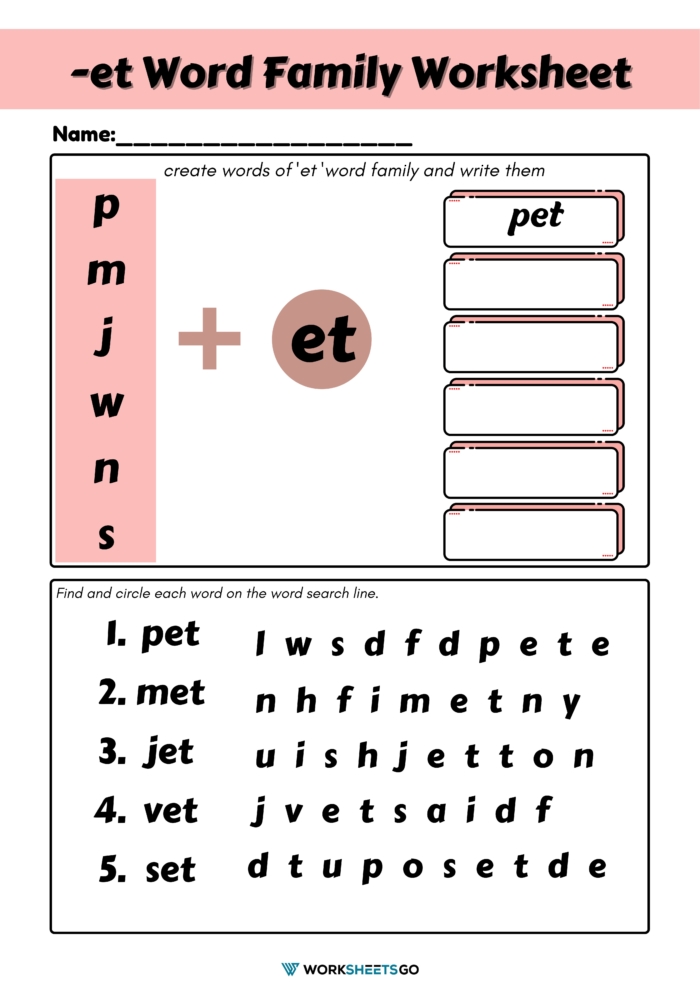 ET Word Family Worksheet – Follow The Words
Here you can have a maze game. Each egg contains a word. Easter bunny has to follow the words of 'et ' words Family to find the correct path. Help the bunny to find the path and find how many eggs the bunny can collect.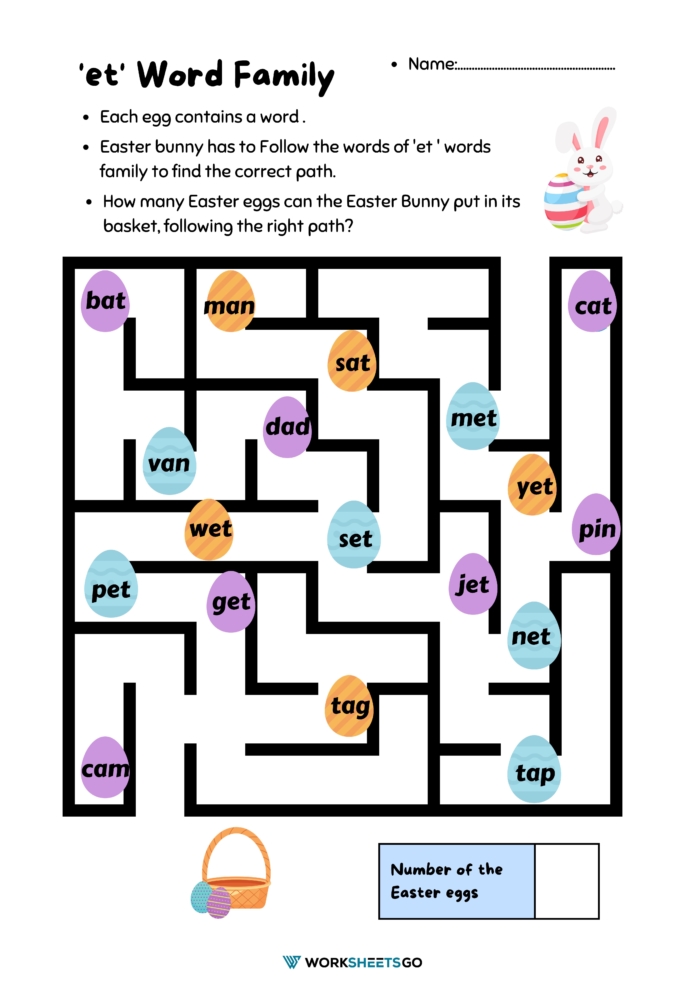 After doing this activity your child will be able to:
read et word family
spell et word family
creative thinking