A Human Body Diagram Worksheet is an educational tool that offers a visual representation of the human body and its various parts. It's primarily utilized to familiarize students with the anatomy and physiological systems of the body. Such worksheets often cater to elementary or middle school students who are just beginning to learn about human biology.
These worksheets display an image of the human body, showcasing its external and internal parts. The main objective is to help learners identify, understand, and remember the names and positions of different body parts.
Activity – Labeling the Body Parts: In a standard "Look at the picture and write the correct word in the blank!" activity:
Diagram: The worksheet will have an unlabeled diagram of the human body. There will be blank spaces or lines pointing to various body parts.
Word Bank or List: To assist students, there is a word bank on the side or bottom of the worksheet. This bank contains names of body parts that need to be matched to the diagram.
Task: Students are instructed to observe the picture and fill in the blanks with the correct terminology.
Such worksheets serve multiple educational purposes:
Identification: Students learn to identify various body parts and their locations.
Vocabulary Expansion: They get accustomed to specific biological terms associated with the human body.
Visual Learning: Visual learners especially benefit from such activities as they can associate terms with images.
Assessment: Educators can use these worksheets to assess a student's understanding and recall of the human anatomy.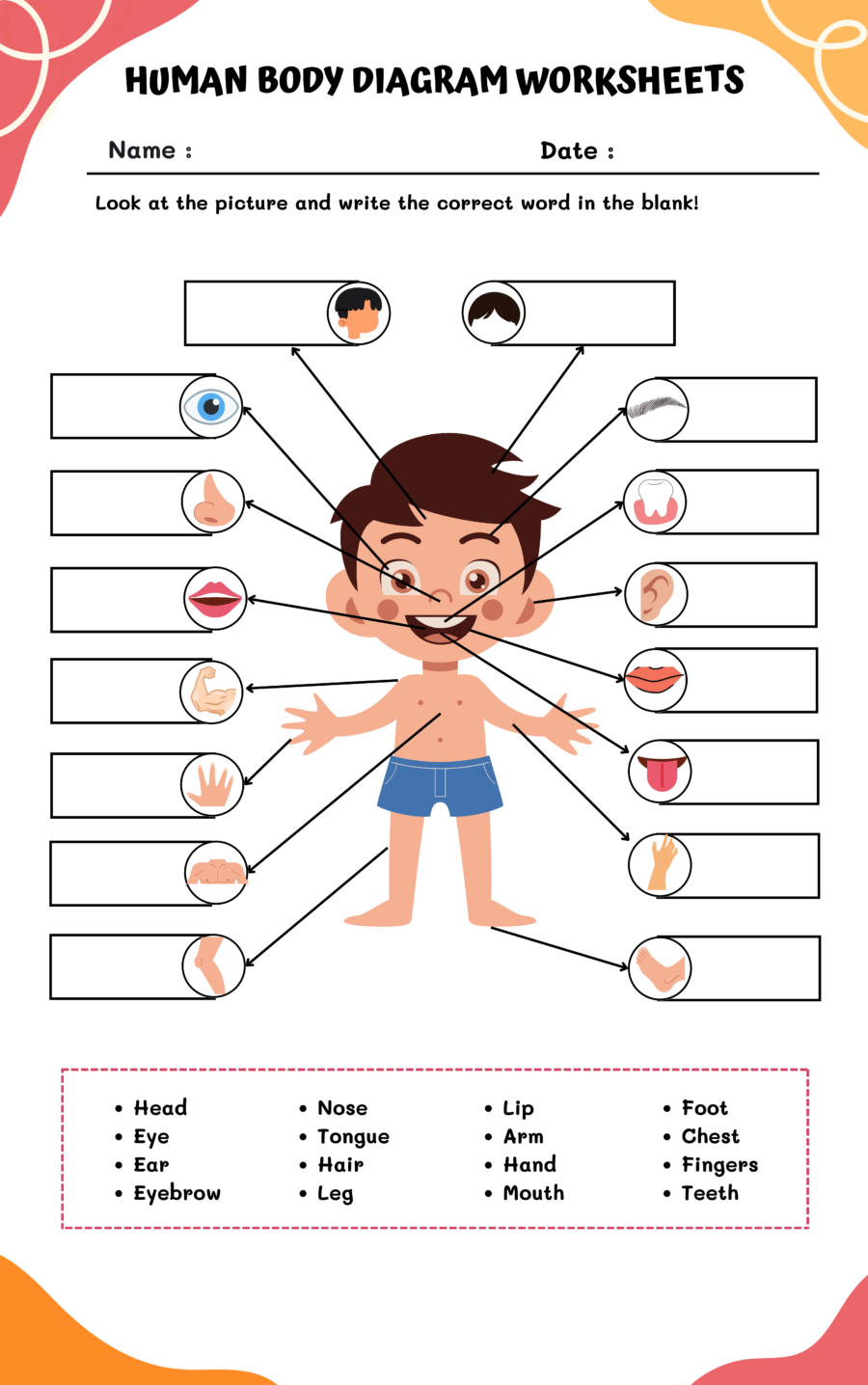 Answer Key