Water Cycle Diagram Worksheets are educational tools used to teach and illustrate the water cycle, a fundamental concept in Earth science. The water cycle, also known as the hydrologic cycle, describes the continuous movement of water on, above, and below the surface of the Earth.
Illustration of the Water Cycle
Evaporation: The process where water from surfaces (like oceans, lakes, and rivers) turns into water vapor.
Transpiration: Evaporation of water from plants.
Condensation: When water vapor in the air cools and changes back into liquid, forming clouds.
Precipitation: When water (in the form of rain, snow, sleet, or hail) falls from clouds.
Collection: Water that falls on the ground collects in rivers, lakes, soil, and porous layers of rock. Some of this water goes back to the oceans and seas.
Runoff: Water that flows on the surface to various water bodies.
Infiltration: Water seeping into the ground and being stored as groundwater.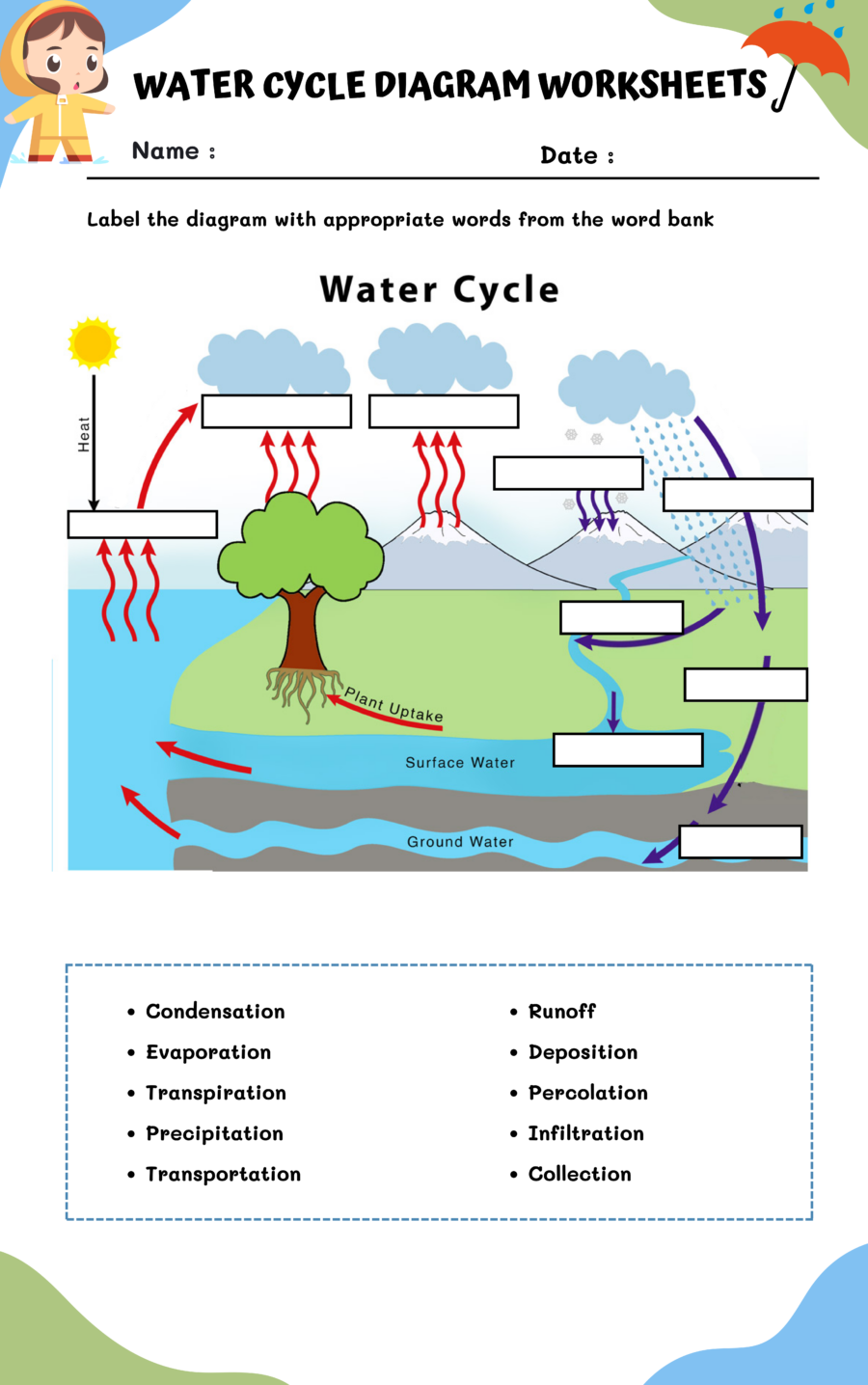 Answer Key