The States and Capitals Worksheets are a fun and educational activity that can help you learn about the 50 states in the United States of America and their capital cities.
In these worksheets, you will find a list of all the states on the left side and their corresponding capital cities on the right side. Your task is to match each state with its correct capital city by drawing a line from the state to its capital city.
For example, if you see "California" on the left side, you need to look for its capital city "Sacramento" on the right side and draw a line to connect them. By doing this activity, you will learn about the different states in the US and their capital cities while also improving your matching and drawing skills.
Printable States And Capitals Worksheets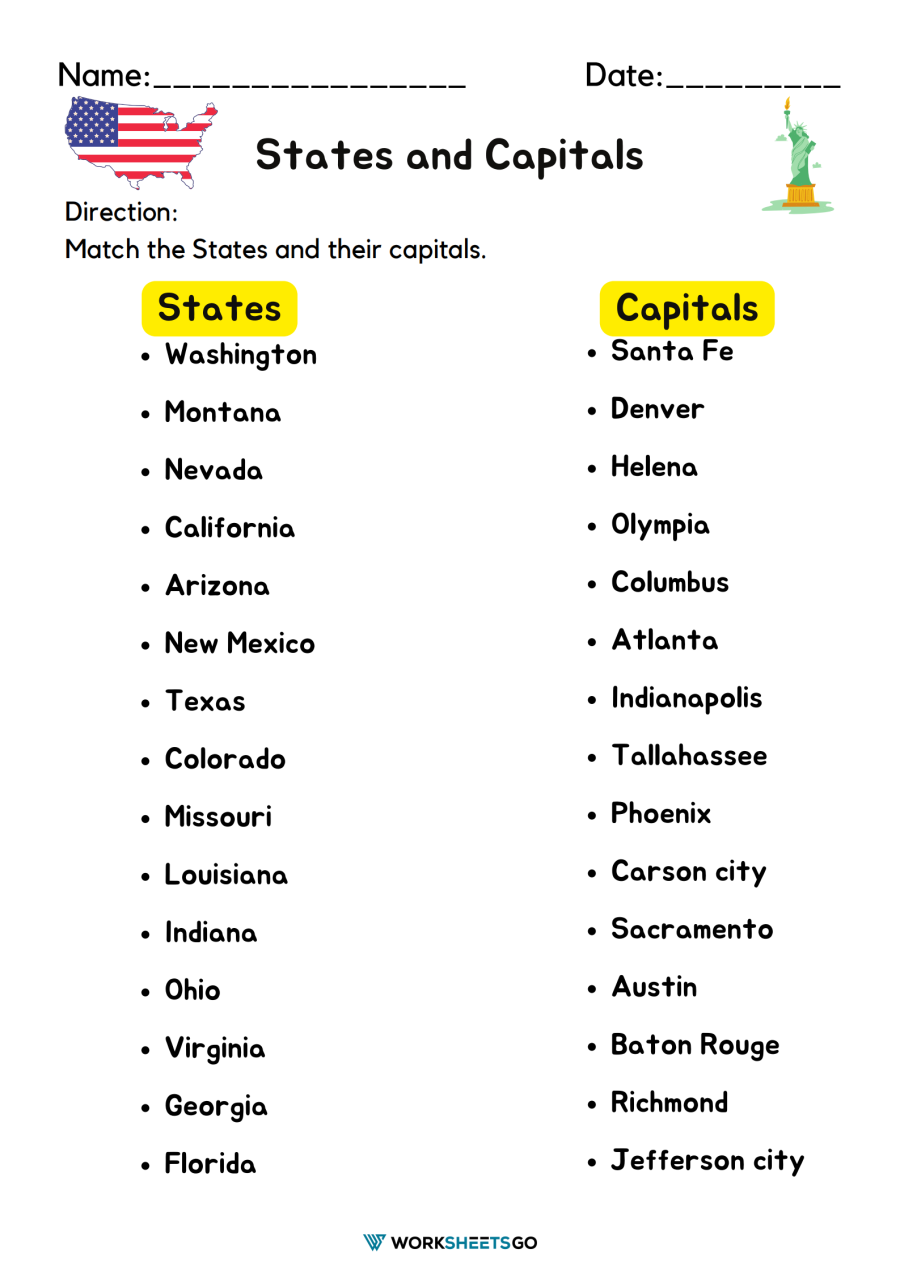 Answer Key