We will be working with a worksheet called "Word Start With D Worksheets." This worksheet is all about pictures with incorrect names, and your job is to correct those names.
Each picture on the worksheet will have an object or animal that starts with the letter "D." However, the names are spelled incorrectly. For example, you might see a picture of a duck, but the name under the picture will be "cukd." Your task is to identify the correct name for each picture by fixing the spelling.
Here's how to complete the worksheet:
Look at each picture and think about what it is called. Remember, the name should start with the letter "D."
Observe the incorrect name under the picture.
Use your knowledge of the alphabet and letter sounds to help you figure out the correct spelling.
Write the correct name next to the incorrect name or, if allowed by your teacher, cross out the incorrect name and write the correct name below it.
Move on to the next picture and repeat steps 1-4 until you have corrected all the names on the worksheet.
Printable Word Start With D Worksheets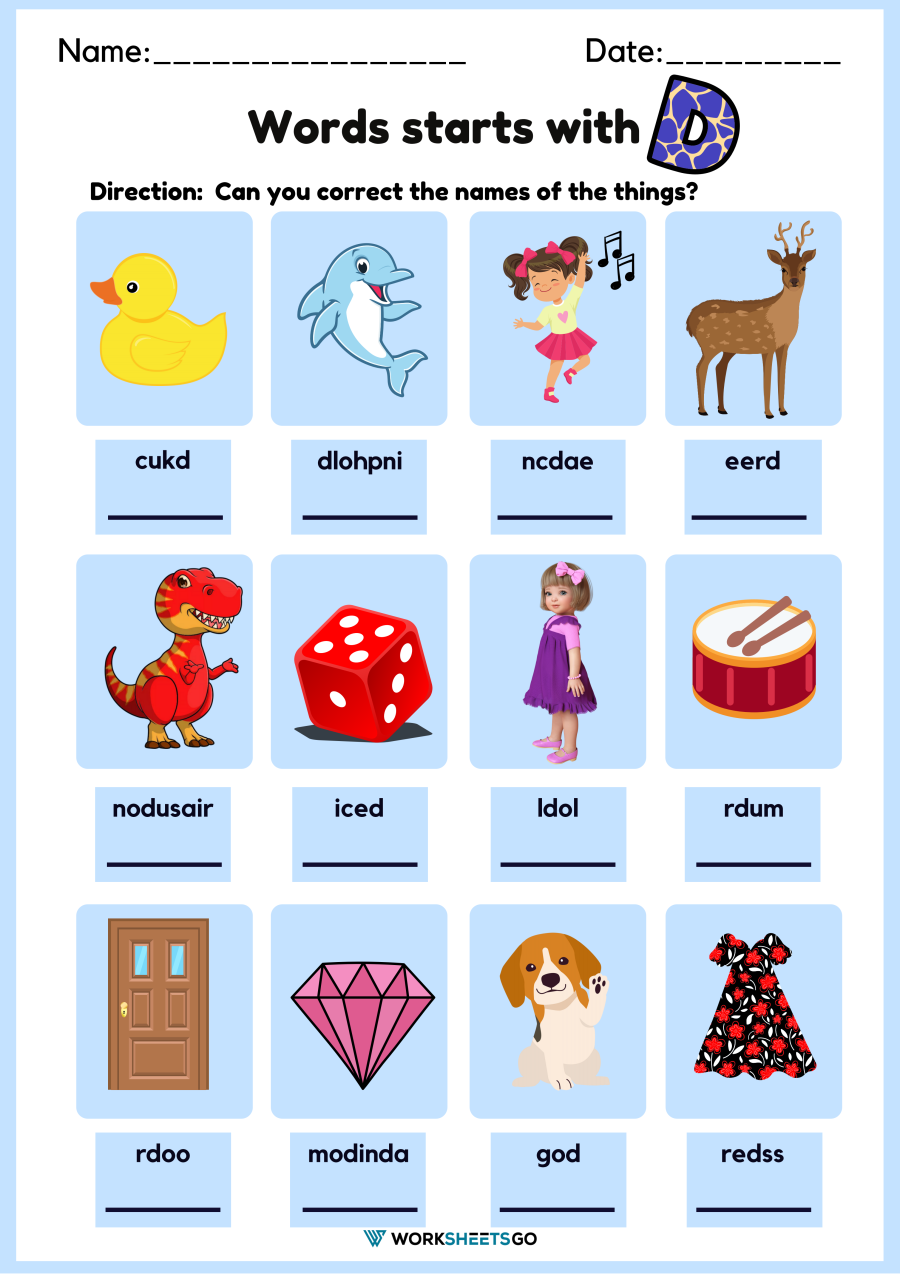 Answer Key