The goal of this activity is to help grade 1 students develop their reading comprehension, writing, and fine motor skills by cutting and pasting matching descriptions for given topics. This activity will engage students and encourage them to think critically about different subjects.
Materials Needed:
Writing Process Worksheets with topics and matching descriptions.
Scissors.
Glue or glue sticks.
Instructions for the teacher:
Before the activity, prepare the worksheets. The worksheets should contain several topics and their corresponding descriptions. Ensure the topics and descriptions are age-appropriate and easy for grade 1 students to understand.
Printable Writing Process Worksheets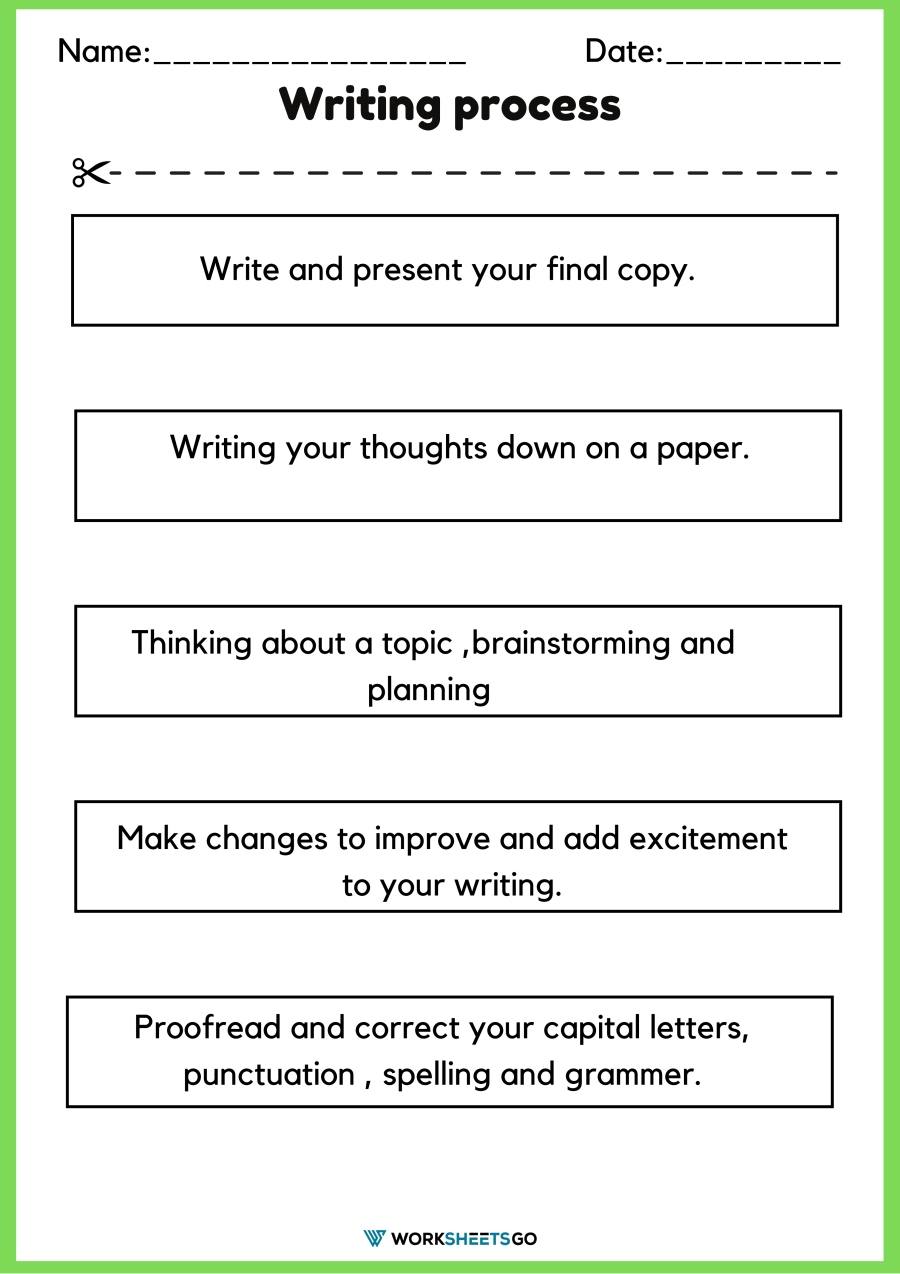 Answer Key