Cut the pictures and paste them into the correct word box. Use glue only where they ask.  Enjoy this creative worksheet and practice ap word family.
AP Word Family Worksheets – Cut & Paste
Cut the letters and paste them and make a new word.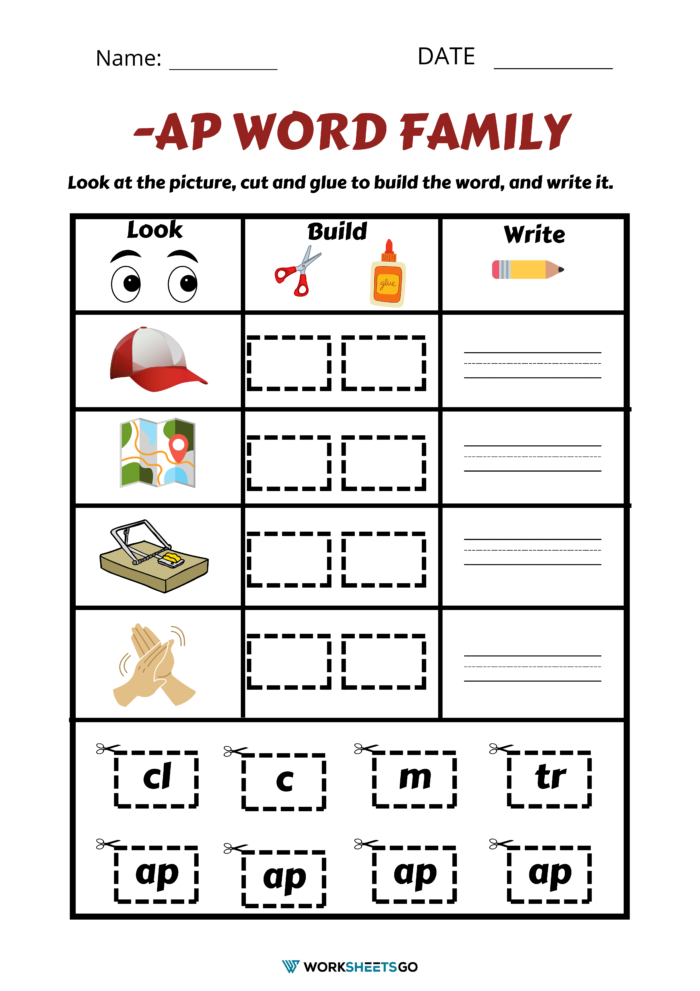 AP Word Family Worksheet – Bee
Help the bee find its way home by coloring words of 'ap' words family. Select the words which are in the word family and color them.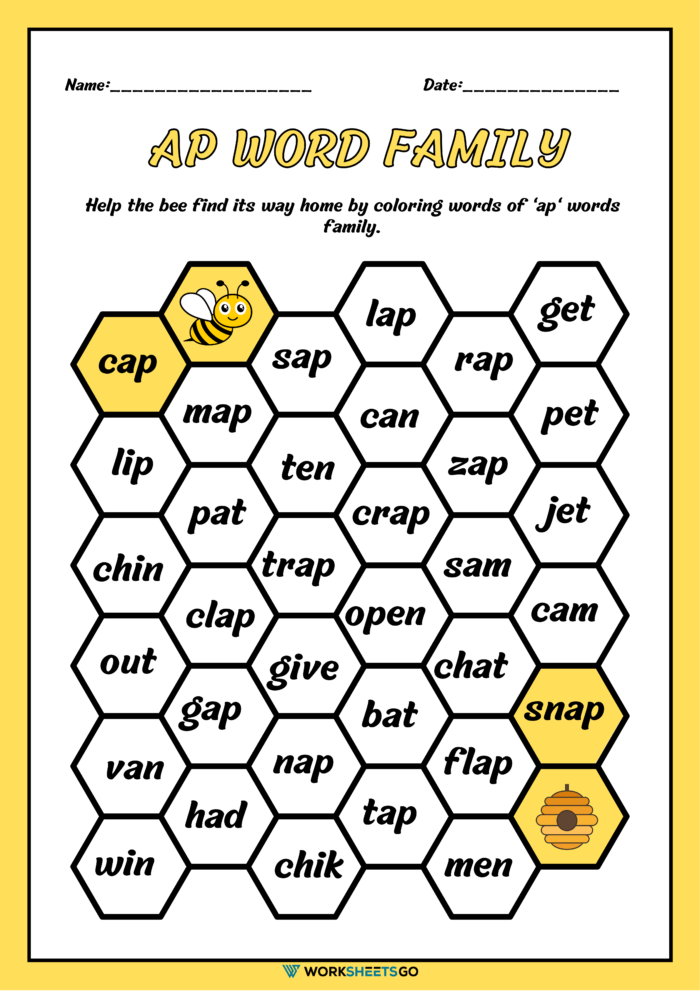 After finishing this ap word family worksheet your child will be able to
read ap word family
spell ap word family
creative thinking