This is a printable worksheet that can be used by teachers to teach the vocabulary of the IP Word Family. The IP Word Family Worksheets are an easy way for kids to learn about the various words in the family. With this worksheet, kids will get an insight into how these words are related and how they can be used in sentences.
There are beautiful mangoes. Find the mangoes with the word of ip word family and color them nicely. Have fun coloring mangoes and learning ip word family.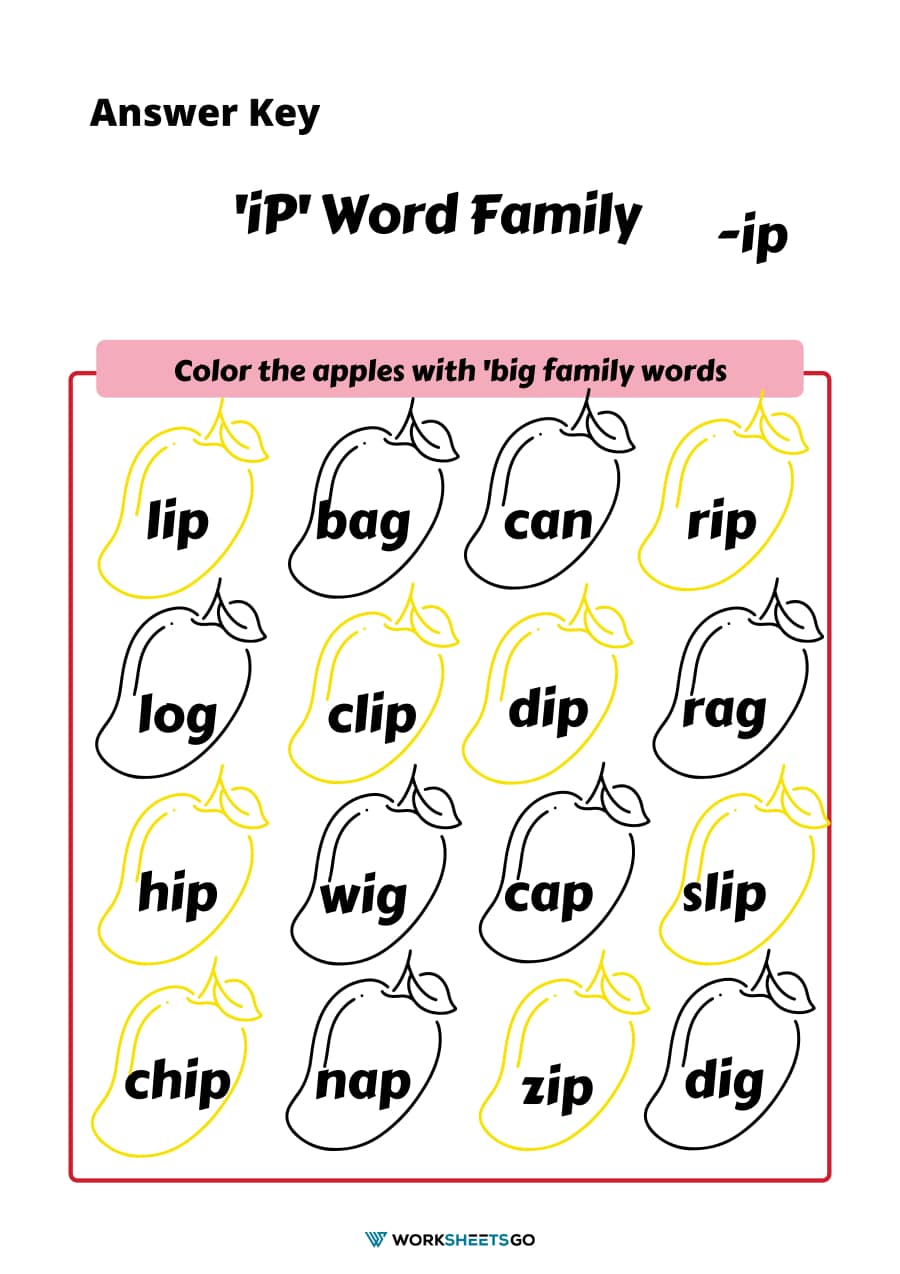 After doing this activity Your child will be able to:
read ip word family
spell ip word family
creative thinking
Use The Letters and Clues Below to Build IP Word Family
There are letters with a clue. Use that clue and build a word in ip word family.
IP Word Family – Unscramble The Following Words
There are seven scramble words. Those words are in 'ip' word family. You have to unscramble the words. The pictures help you to find the words. Enjoy learning word families with this creative colorful activity.