The OT word family worksheets are a great way to help your child learn about words that end with the letters OT. These worksheets will help your child to identify words that end with OT and to spell them correctly. In addition, your child will also be able to learn about the meaning of these words and how to use them in a sentence. These worksheets are a great way to help your child to improve their spelling and to learn about new words.
There are word flowers. In the middle of the flower you can see a word. A part of the word has been underlined. Replace the underlined sound with one of the surrounding letters to make a new, real word. Write the new words in the note pad which is given in front of the box. Have fun and learn ot word family.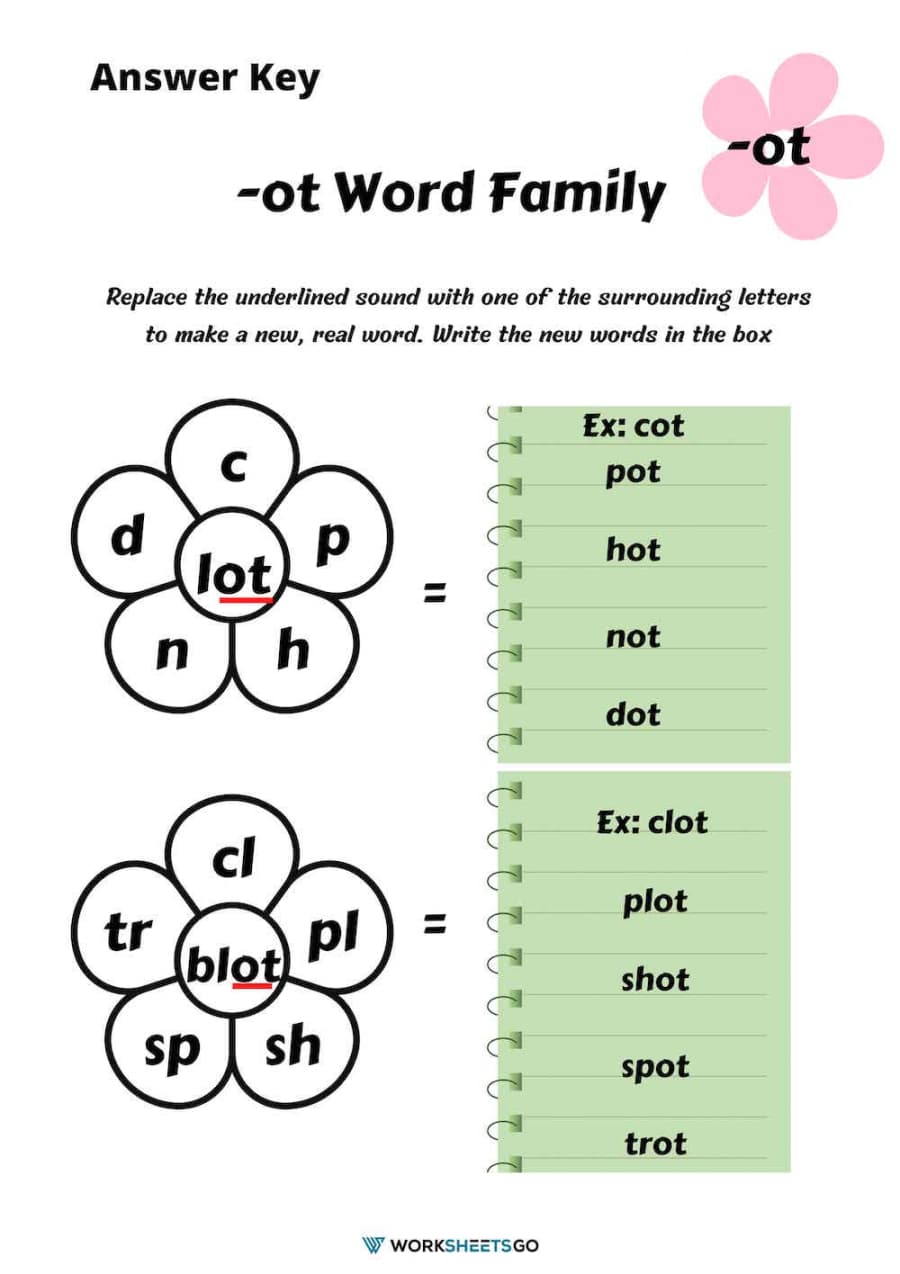 After doing this activity Your child will be able to
read ot word family
spell ot word family
creative thinking
ot Word Family – Fill in the correct word
Use the given words and complete the sentences. Use pictures to do the activity easily.
ot Word – My Words
There is a hive containing letters. In the middle of the hive you can see sound ot. Make words in ot word family from the letters in the hive. Try to build 4 letter words also.