Multi-step equations worksheets usually come with a set of equations that require multiple operations like addition, subtraction, multiplication, and division to find the value of the unknown variable.
What Are Multi-step Equations?
Multi-step equations are equations that you can't solve in just one step. You need to perform several steps to find the value of the variable. For example, the equation 2x+3=112x+3=11 requires more than one operation to solve for x.
Types of Multi-step Equations in Worksheets
Here's a table showing the types of multi-step equations commonly found in these worksheets:
| Type of Equation | Example | Steps Needed |
| --- | --- | --- |
| Addition and Subtraction | x+4=10x+4=10 | 1 step |
| Multiplication and Division | 4x=164x=16 | 1 step |
| Combination | 2x+3=112x+3=11 | Multiple steps |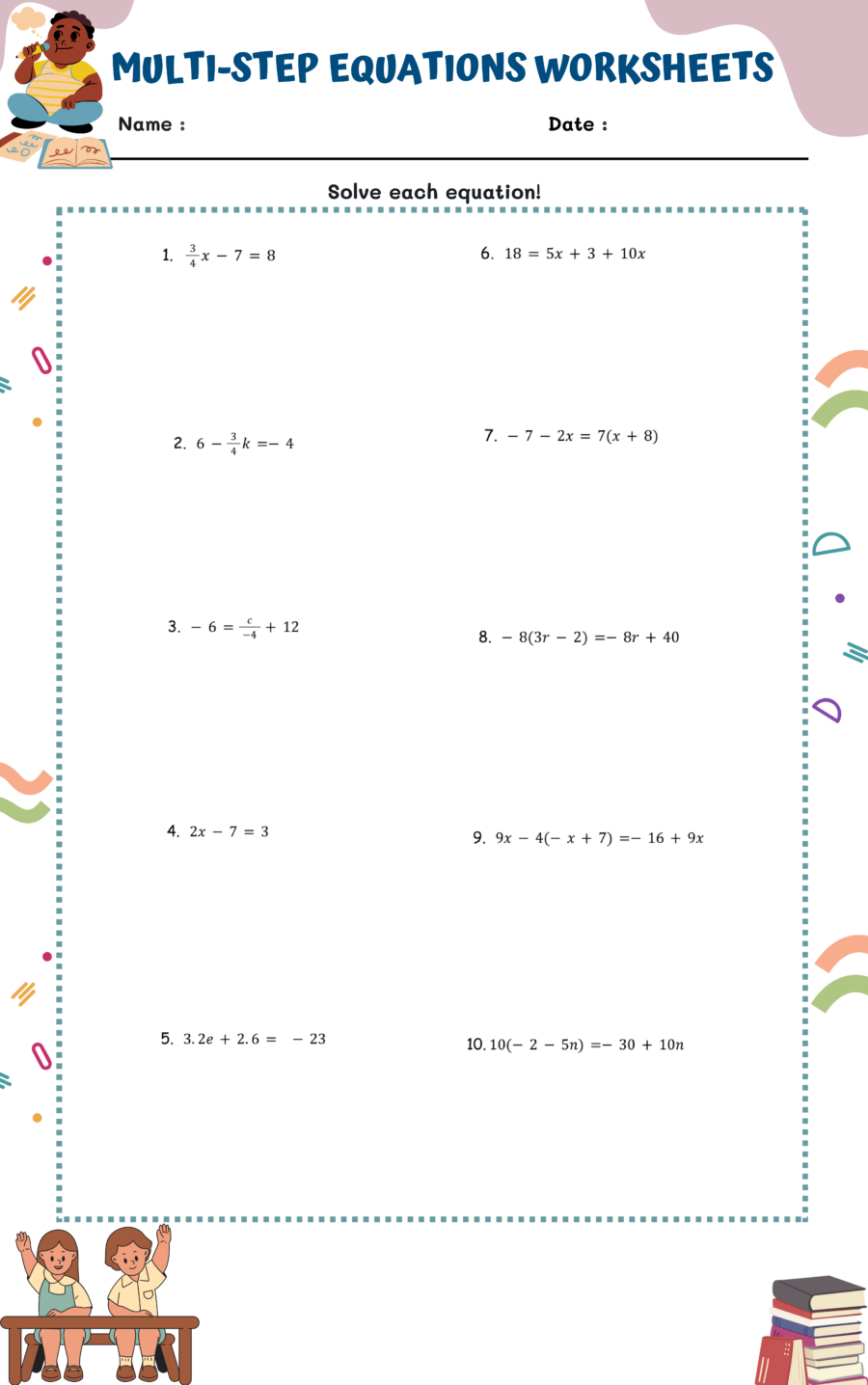 Answer Key